Looking for 1/35 Rail road track.
Does anybody have some . Buy or trade.
I have none, but I have been looking for Mini-art European Gauge rail. Apart from the box with the dead-end, it's not to be found. I finally sent them a note and they said they would do another run of it in the New Year.
HTH
Trumpeter set 00213 (Euro gauge) seems to be in stock in several places (Goog search) although maybe pricier than MiniArt (?)

I've seen some available on eBay from Ukraine. However, these aren't the of times to order from overseas.


@ Phil, Once again, great customer service from MiniArt!
@ Tim, The Trumpeter set includes a ballast base section which might account for the additional cost.
—mike
How much are you looking for Chris?
I would like a couple feet or so
Sorry Chris, I just have a small section left over from the RPM BA-20 ZD Russian Armored Car kit I built a few years ago for a campaign.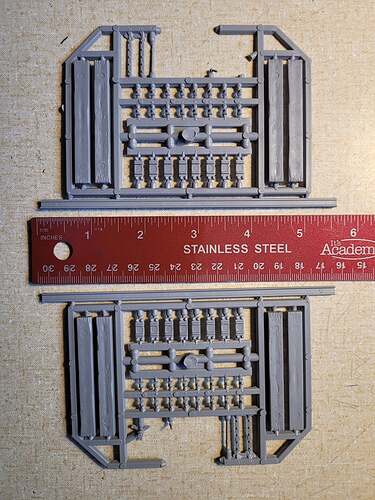 Nowhere near enough for what you are needing. Sorry I can't help you out.
Randy
Hey I really appreciate you checking in responding. I have some inbound and we should see some good things coming out of it
You're welcome. I was more than happy to look through my spare parts to see what I had. I am glad that you got what you need on the way.
Thanks,
Randy