I started this project today, and this will be something a bit unique for me. This past Tuesday at IPMS, one of the local air museums, Falcon Field, came by with a request. They are doing a tribute collection for all of the RAF aircrew who trained there during WWII, and requested various types of 1/48 RAF aircraft from a list to be built by our chapter members for their collection. I volunteered to build a Griffon Engined Spitfire (no Marque beyond that was specified) using the Academy Mk.XIVe from my stash. I'll be building this OOB, so that the project should go smoothly. I've built their Mk.XIVc previously, and remember that one being a trouble free project. All the kits built by us will go on display in the CAF Museum at Falcon Field for all visitors to see.
Here is my kit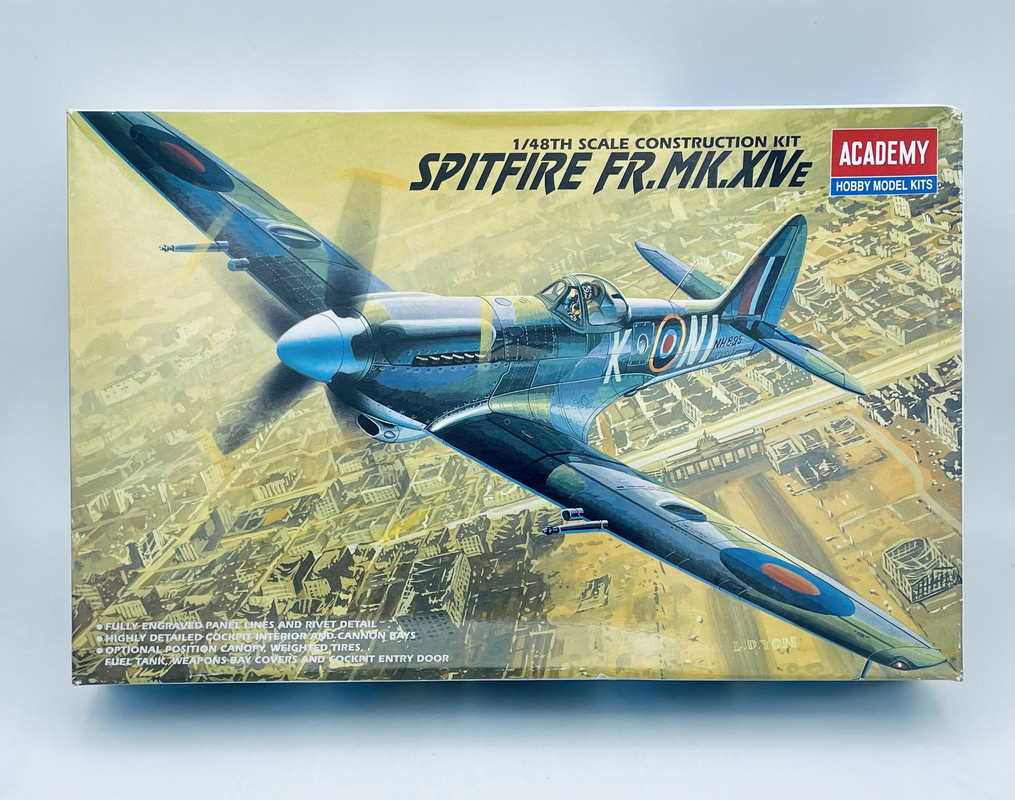 and of course construction starts with the cockpit, of which I did most of the assembly today and am now ready to start painting.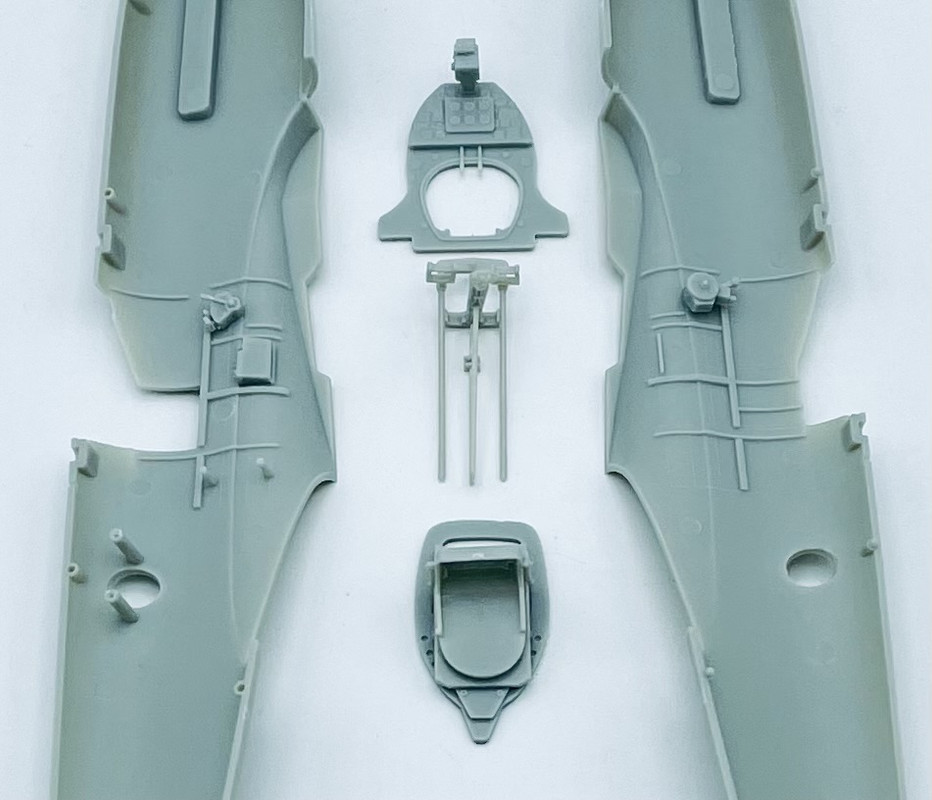 more updates here when I have stuff worth photographing….