Hello all, I've decided to start a build log for my Churchill MkIII Dieppe build. I'll be using the AFV club Dieppe Churchill kit as the base. I plan to display it in a small diorama with soldiers from Stalingrad miniatures "soldiers inspecting T-34" set checking out the disabled tank. Because I plan to have hatches open after it has been abandoned l, I also plan to scratch build an interior. This is my first time scratch building anything so it won't be perfect but my goal is to give the inside a bit of life because the hatches on the Churchill are so large.
I am building this one for the Canadian armed forces campaign so it is already started. I am still working on the hull interior scratch building.
A bit of history. The Dieppe raid occurred on August 19th, 1942. It's main goal was for the Canadians was to hold the port of Dieppe for a short period, gather intelligence, dismantle the port, and boost morale. The idea was for the allies to learn lessons about how to capture a port in anticipation for the eventual invasion of Europe. The raid was a disaster, many tanks didn't make it on to the beach, and of those that did many broke down in the shingle beach. Of the roughly 6000 Canadians involved in the raid over 3600 were killed wounded or captured. This raid holds a special place for me, all of the tanks and many of the men came from in and around my home town.
I will be building the tank with callsign blossom. Shortly after reaching the beach it broke a track in the shingle. Compounding the issue, it did so on an incline making it hard for the crew to lower the gun enough to fire on German positions. Regardless, the crew fought on for hours before abandoning the tank. I will be building it after the battle, with Germans inspecting the abandoned beast.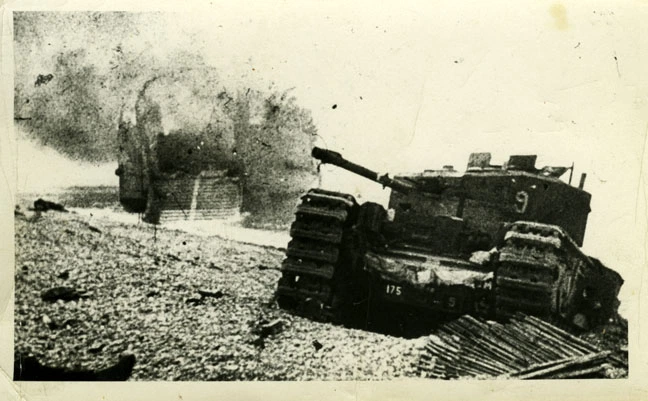 The kit is the afv club Churchill mkiii.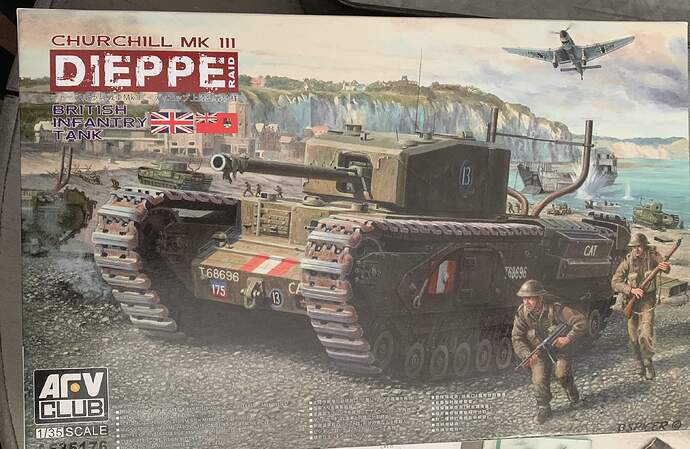 I'll be using these figures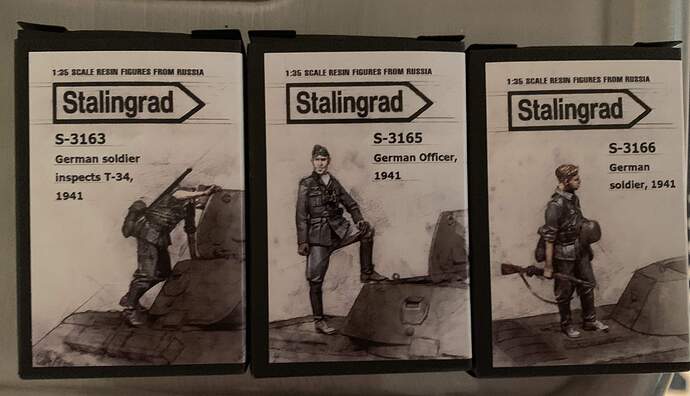 The interior will be scratch built outside a resicast no.19 radio, and weapons from Miniart sets.
Enough chit chat let's get after it.