Gonna be tough to fly them that way…
Look at the state of that airfield.
This would be fun to model.
"When the Ukrainian flag flew from Avdiyivka to Donetsk, the Russians tried to shoot it down with all the means at their disposal and revealed all their firing positions,"
By all means? Wonder what kinds of anti-aircraft assets they wasted on this boondoggle. Shilka would be acceptable. Pantsir would fit right in with thir current level of decision making.
Modify one of the famous "pointing German officers" to be a Russian officer pointing at a balloon/flag combo hanging from the ceiling…
Definitely cheaper than sending in drones to trigger the Russian air defences.
Swarms of balloons at night carrying small radar reflectors when the wind is suitable.
Which of those radar echoes are balloons and which are quadcopters flying in synch
with the wind …
Every AA-shell and every missile fired at a decoy is a win for Ukraine …
The commercial ones for use on small boats weighs a tad shy of a pound but those are
designed to survive usage and storage on a small boat being folded/unfolded et.c.
It should be possible to fold something useful from aluminium foil and get the weight down to
60 - 70 grams.
A helium balloon of 30 cm diameter lifts 14 grams, 70/14 = 5, so 5 or 6 balloons would be sufficient.
And once you have them freaking out about balloons for a few days, you send out your drone squadron, at night.
I can't remember if it's in Frontinus' Stratagems but it's certainly in the Bible. At Jericho, Joshua has the Israelites parade around the city for seven days. On the first couple of days all the Jericho population rush to man the walls, but day-by-day the numbers decrease until by day seven there's just the usual sentries and a few curious individuals there to watch the nutjob procession. But this time there's a blast on the Horns, which is the signal for the Israelite forces now deployed encircling the city to storm the walls at multiple locations they've been scouting the previous days: job done…







Cheers,
M

talking about the china balloons???
"Wonder what kinds of anti-aircraft assets they wasted on this boondoggle."
iskanders and kalibrs
No, we were talking about this:
repeated here in case you failed to notice it in the post by 18bravo
There is also a tiny difference between a big balloon carrying electronic equipment and a bunch of small balloons carrying a Ukrainian flag over Ukrainian territory.
There are also other topics where we talk about other aspects of this war, feel free to join
the Off-Topic Shenanigans, just click 'Yes' to joining. The only hard rule in that sub-forum is that
feeling offended is not "allowed".
99 Luftballoons gets a new life.
Cope cages for airplanes?
Are Russian's assuming the Ukrainians won't just fly a drone w/grenade in from the open area front?
They need at least fifty old Lada tires on that plane to properly protect it and a dozen bottles of vodka.
Im preaty sure that plane doesnt need any protection anymore. But wait wasnt there something like a hardened shelter/ bunker thingy invented like 60 years ago, bases on experience from the 6-day war ?
Yep. Many nations built those …
In Sweden we blasted our way into the granite bedrock, tunnels wide and high enough to handle fighter planes.
We also built a drydock for destroyers (60'ies size) into a rock, with blast doors covering the entrance.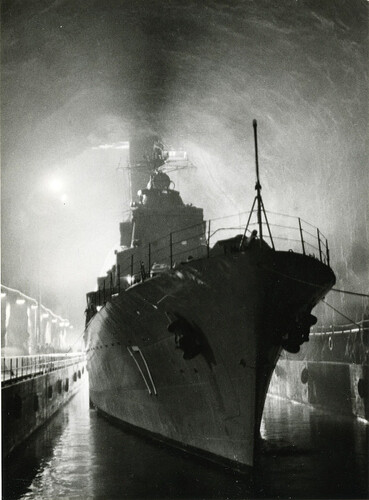 You had obviousely too much spare time on your hand
Too much rock …
I tell you, it's all over the place,
in some places we can't plant a flower without blasting some rock first …
Now that's my kind of gardening!
—mike