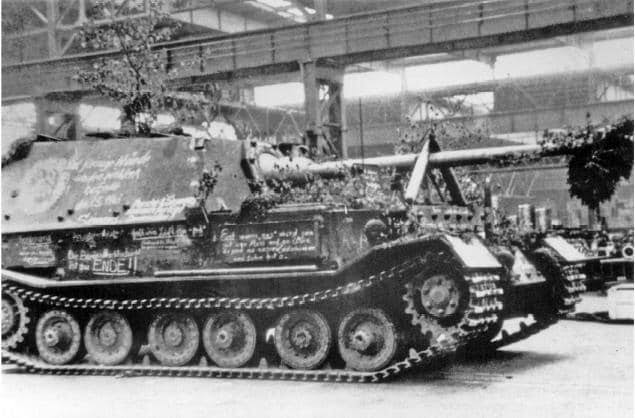 There are a few images of this particular vehicle; in this one, there is writing on the open crew hatch and barrel. In another one, there is writing on the front of the casement. Still keen to grab one.
Plus, does anyone know the make and model of the factory fitted foliage? Asking for a friend…
Same version that Cyber Hobby released years ago -and it promptly sold out- so I'm glad to see this one released for all of those who missed-out last time. Found it kind of disappointing, though, that this kit didn't come with the full interior offered by the company in its other release.