Looks like a "yes, sometimes". Thanks Nikos.
I'm very near ready to add stowage items, out of build order for me since I have in the past added and painted them in situ. This time I waited because of the difficulty of painting stuff in the turret basket (and elsewhere)…

IMG_4059 by Russel Baer, on Flickr
All the pin washing is done, last step is to add dust using dry pigments but I'll do that after the Legends stowage bits and tow cables are on. Hatches will be in place and closed but not glued down as I plan to add at least one fig later, maybe three.
Your footman loops look great. I'll bet you're happy you took the time for those others.
Looking very good Russ, the time and effort is paying off … great work
Thanks Robert, and yes I am, 'preciate the reminder back then.
John, thank you too. And I owe you another "thanks": the Challenger 2 I did earlier this year that you gave me some good pointers on got a 2nd in class at IPMS Nats. Woo hoo!
I totally agree; I have their Late Dog House version, but they have the non-doghouse that' perfect to add a KMT-5 Mine Roller.
My question would be… How difficult would it be to modify the MiniArt KMT-5M mine Roller (that's designed to fit their T-55 models) to fit the Nagmachon (which is based off the Centurion)?
Or… You can harvest the KMT-4 Mine Roller from an Academy/Minicraft M60A1 Blazer, which I think would be more correct.
Then upgrade the rollers with the ones DEF Models offers…
Excellent result mate … I remember it well, that was a very nice build and rightly deserving of placing … well done …
Russ that is excellent. To even place at IPMS Nats is an honor, especially after all the horror stories I heard about this year's judging. You really do excellent work, you deserve to medal at a show for it.
Well thanks. I felt pretty good about it myself.

So the Sho't is pretty close: weathering about done, stowage on and tracks dusted and on. Cutting the ends of every 6th link wasn't bad. The brass pins were easy enough to push out with the back side of an .020" drill bit, and the look is there.

IMG_4065 by Russel Baer, on Flickr

IMG_4062 by Russel Baer, on Flickr

IMG_4060 by Russel Baer, on Flickr
There's just a couple of bits to add to call it done. I have a couple of figs for the turret, but no proper heads so I'll hold off on them until I can get some more heads in. I surely do wish there were more figs available. As it is I'm fudging and converting and adding Hornet heads, which I really like, but dang it, some '70s IDF (and US) tank crew figures would be very welcome.
I'll bring it to the local IPMS deal next week with the hatches closed up, but they're not glued closed.
I managed to find the Takom outer road wheel I lost earlier so I thought it might make a good spare wheel. This is how I was thinking of placing it:

IMG_4066 by Russel Baer, on Flickr
Edit: Add headlight and spot light lenses to the "to do" list.
The wheel is a bit heavy for that position, maybe the on the fenders somewhere?
Your barrel is a different shade than the rest of the vehicle. I suppose you did a brown wash all over the hull and turret and did not do the barrel? That brown wash changed the shade of the basic color a bit too much.
The stowage and all the details look great. All in all an impressive build, looking forward to the finished model.
Of course, the barrel could have been swapped.
As for the spare wheel, they were often mounted on the right fender. This photo barely shows it: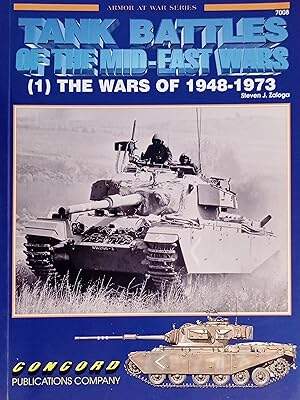 There are others, but they are in references at home. In fact I put a spare there on a build - the one I gifted to Tamiya - so I'm confident there were enough photos to back it up.
Nikos: the barrel got the same wash as the rest of the model, and all of it was mostly removed with either soft paper towel or swabs, leaving the wash in naturally shadowed areas, or so I thought. Looking at pics from before the wash it did darken the overall color quite a bit. I can maybe try and lighten the barrel a bit with pigments, but other than that I'm stuck with it.
Robert, I have that book and will check tonight.
I don't know if the other photos I saw were actually in that book, but I know there are others out there. The cover photo does show the spare in the right location though.
Will you do a mat coat?
You could try a filter with some light olive green, it would make it look a bit more appropriate but it is risky at this point, I wouldn't trust myself to do a filter because the pinwash and the shadows might get ruined if the filter is allowed to flow at the edges.
Nikos- it has a coat of Vallejo clear flat on it now, followed by a light dusting of Vallejo light ochre dry pigment which is a very light sand color. I'm afraid to do anything else.
Robert: I'm looking at the cover photo now and I don't see a spare wheel… There's a water can in a holder on the right fender and some folded tarps on the left. What am I missing?
Yup. But the close-up shows a very nice placement for another can…
Didn't even look there
Did they carry spare wheel at all?
Were spare wheels carried by the supply/maintenance trucks?
Swapping a road wheel is a lot of work and not done in battle,
in other situations the trucks would be reasonably close.
We need the input from an IDF tanker who knows what they did or didn't do …
I have photos from the YKW with engineer tracks carrying spare wheels and engines.
If it were my choice, I wouldn't use the spare wheel. But one can never say never with the IDF.
I may just leave it off, just thinking about pics of M48s and -60s with a spare wheel or two hanging off the bustle rack or light mount, or IDF tanks with the "obstacle clearing device" with a wheel on it.