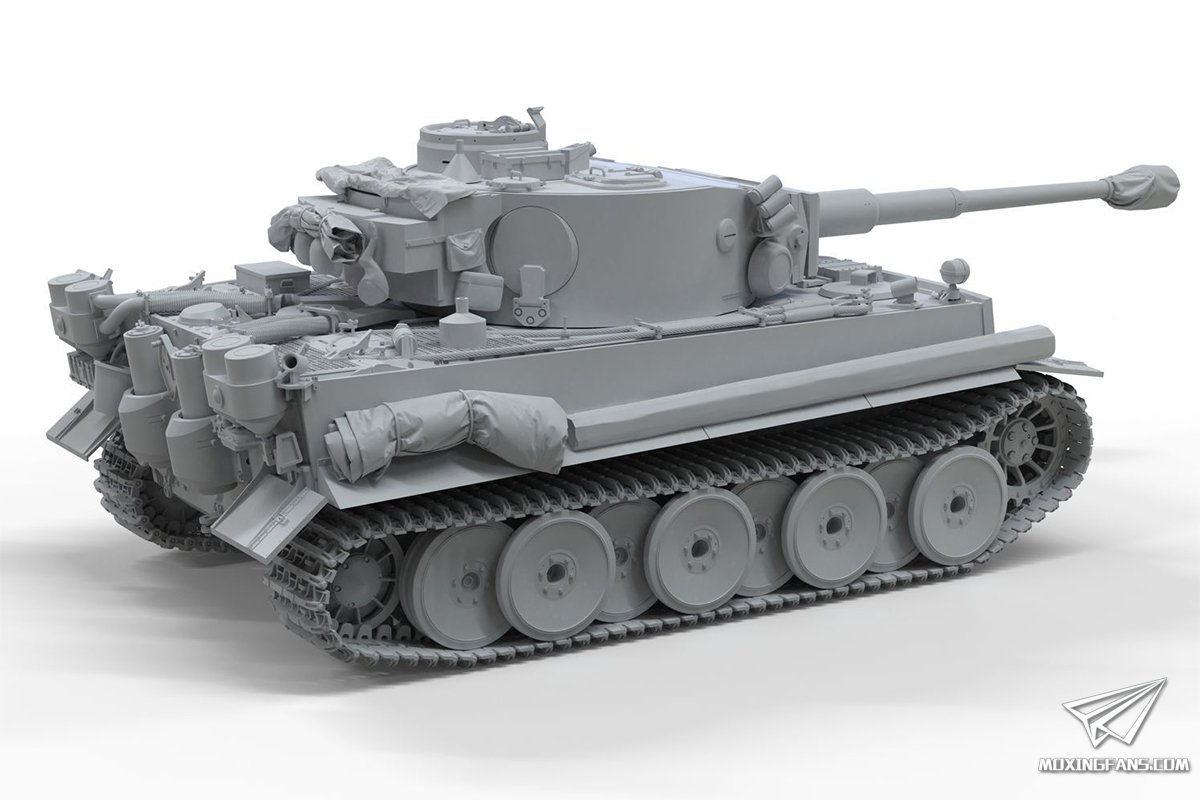 With accessories from Jason studio, too. Nice, another option to compete with the range of others out there.
Wow. I know, another Tiger. But for me it's fine
Also, the muzzle cover and accessories are a plus worth considering
Where are you getting the images?
David
A good source for news in China
Maybe it is my eyes but the turret storage bin on the cad looks different than the storage bin in the photo.
Is that barbed wire hanging on the side?
Yes, I asked Border about the turret storage bin, and they said it was an error in the CAD only.
David
Thank you David for clarifying that.
I am looking forward to the build reviews. Border Models have made some excellent kits and I expect this to be a good kit as well.
This is a "gotta have" for me. Oh yes…it will be mine.
Border posted some more pictures on their FB page
So… the drive sprocket? That's just hangin out…
Well, The CAD drawings look nice.