I replaced the ammo belt of the M60 with Live resin one, which has finer detail. It stretched my nerve to the limit, conforming to the body, using hot water, but the result looks nice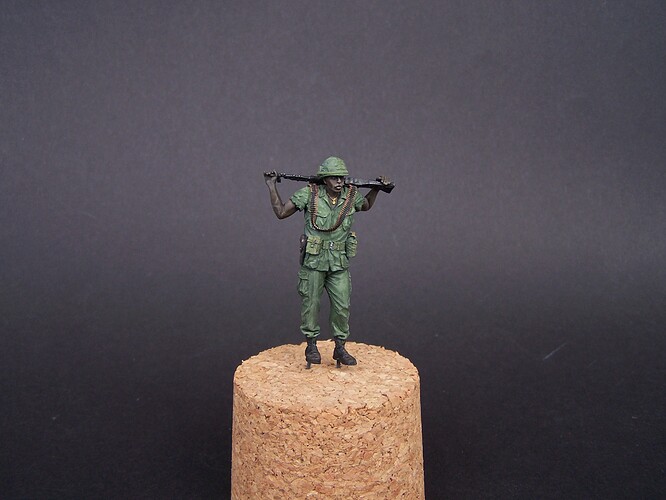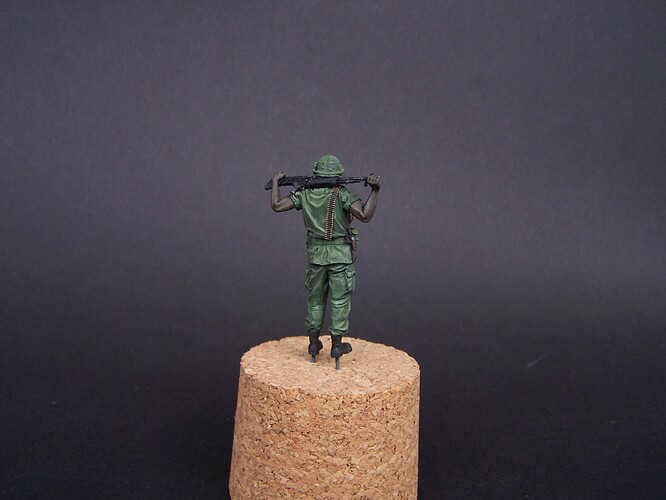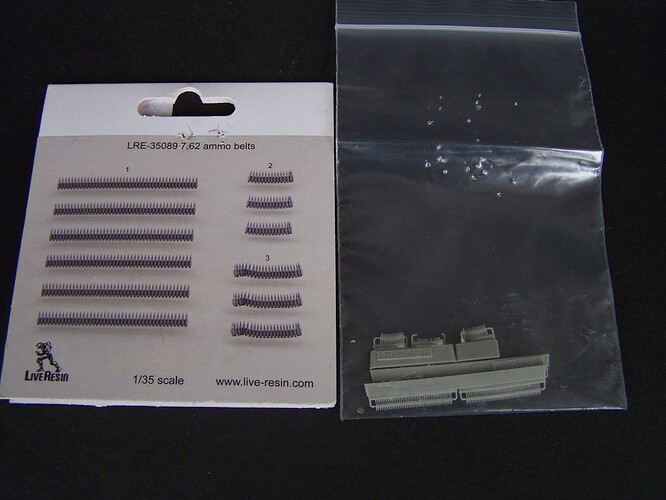 Great addition. Maybe a little late but I came across this website for 782 gear.
Are you going to put any writing on the helmet?
What kind of shirt is the sleaveless guy wearing?.
I may add writings, this is good idea

About the shirt-I'm curious too
It is not a flack vest or a cut off T shirt. I am thinking maybe a civilian shirt.
It's a towel, with a neck hole cut and the sides sewn together at the bottom to form a pullover like shirt/poncho/whatever…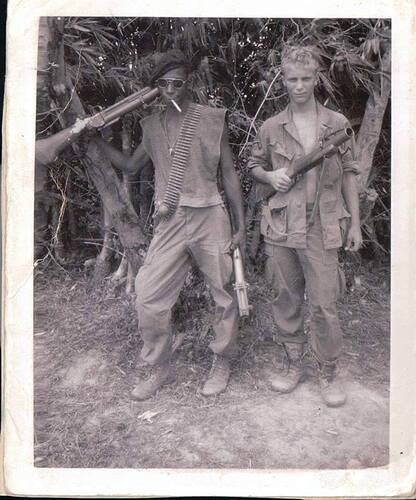 Brilliant!
I painted the various stuff on the helmet of the MG guy and added writings-OHIO USA on the right and WAR IS HELL on the left side, try to read it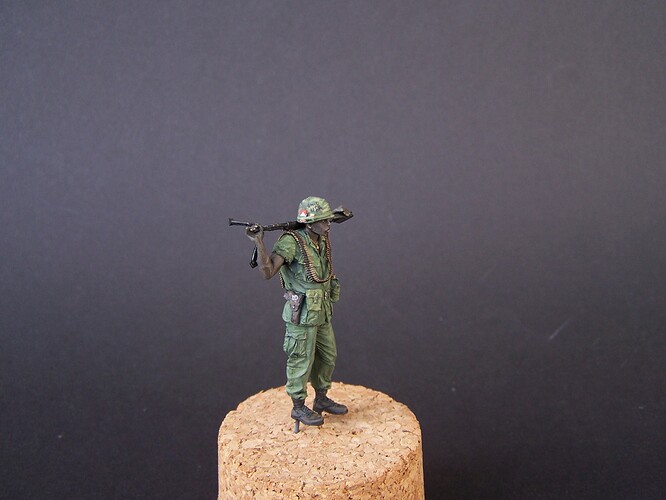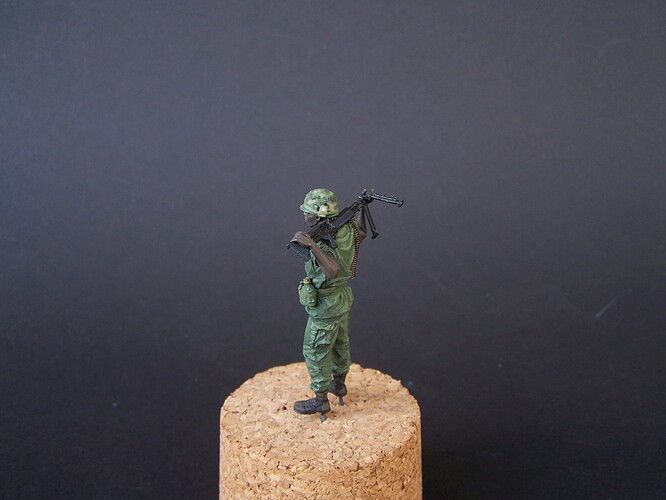 Nice, I like it a lot! How did you manage to paint such small letters? Or did you do a custom decal?
Mario
Hi, Mario!
I wrote it with Raphael 8404 2/0 brush and some retarder

Although I think 2/0 brushes and below are overkill, 0 and 1 are with enough point to do the job

Regards!
Very nice! The hand painted letters have that nice loose feel to them.
And thank's for the brush tip (pun intended).

—mike
Thanks, Mike!
I ordered also the photographer, I have something in mind for a small diorama