I am about to start on something I have wanted to do for a long time; a large scale (1/32) UH-34D conversion.
The finished product will be a USMC UH-34D from Vietnam which is currently at the National Museum of the Marine Corps in Quantico, VA; YN-19. This helicopter has very long and storied history, which can be found here.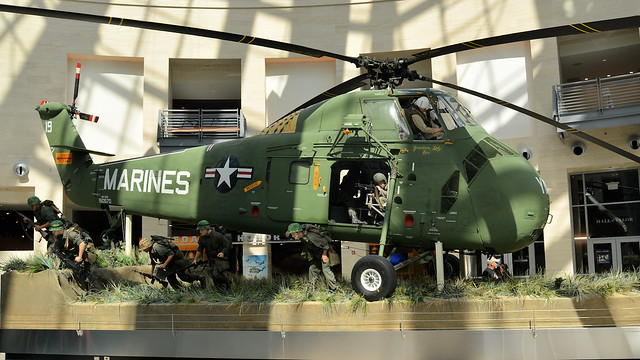 I will be starting with the Fly Models Westland Wessex HC.2 kit, which is of a later British version with turbine engines. The kit is interesting that it is a true multi-media affair with injected plastic, resin, PE, and paper parts.

I will be using a new product that will be available soon to backdate it to a USMC UH-34D with piston engine. It is a 3D printed H-34 nose conversion designed by Oliver "Rotorman" at ARC and printed by by Norbert from Reedoak Rubber Composites out of France, who do excellent 3D printed figures and accessories in multiple scales. It is beautifully printed and extremely detailed. A great piece.
More to come as I get started.