Hey all,
I'm a young guy (mid-20's) who spent my childhood and teenage years modeling. My first kit was the Monogram P-40, given to me by my grandmother after my grandfather passed. He had intended to get into modeling himself, but got sick very young and never got the chance. As for me, college and work got in the way, and modeling fell to the side.
Needless to say, I now have the time and motivation to pick up where I left off. This site has been a huge inspiration, and I look forward to building and chatting with you all!
First project is an LVT-4 and landing party, couldn't resist after watching The Pacific on HBO.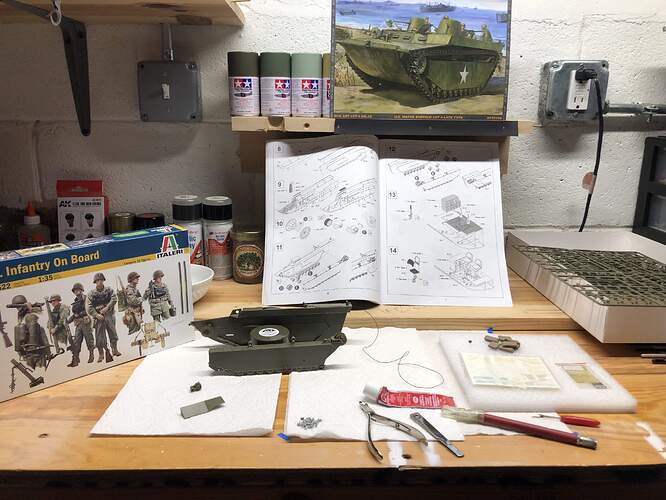 Cheers!
Ben