This has been calling to me from the stash for a couple months now.
As I mentioned when this gem first arrived, this might be one of the nicely packaged models I've ever seen. It comes in a well constructed top opening box with a beautifully put together History/Instruction booklet.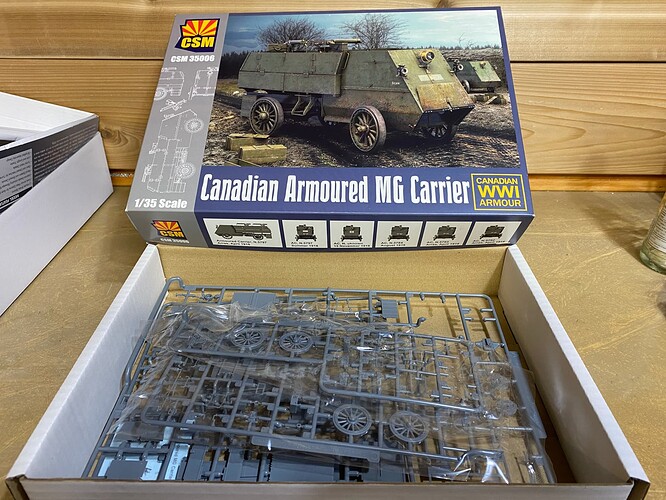 There's only 4 sprues to speak of in well cast grey styrene. A single small sprue with the 3 lamp lights and a decal sheet complete the set.
Styrene is of good quality and the detail is very crisply represented.
The instruction pages use CAD renderings rather than exploded parts drawings. I typically don't like CAD drawings as I find it hard to correctly orient parts sometimes but Copper State have taken the time to show multiple views to try and avoid this.
The only point of note so far is to be diligent with cleanup. While the detail on the parts is very good, there are some fairly prominent seam lines on everything I've see so far that need to be addressed.
Here's the first few steps for the chassis/engine bay assembled.