New 1/35 LARC-V early Version from Das Werk
---
This is partial text from the full article (usually with photos) at
https://armorama.com/news/das-werk-larc-v-early-version
I might just have to get one of these - I fancy doing a Brit version. A few minor mods I think and I'll be good to go! (Totally ignoring the fact that the stash already occupies a disused aircraft hangar or rather, should).
A welcome (and somewhat surprising) addition to the hobby.
Is this just the Gecko version with different decals?
I'd be a bit more excited if it came with the crane and an Aussie decal option: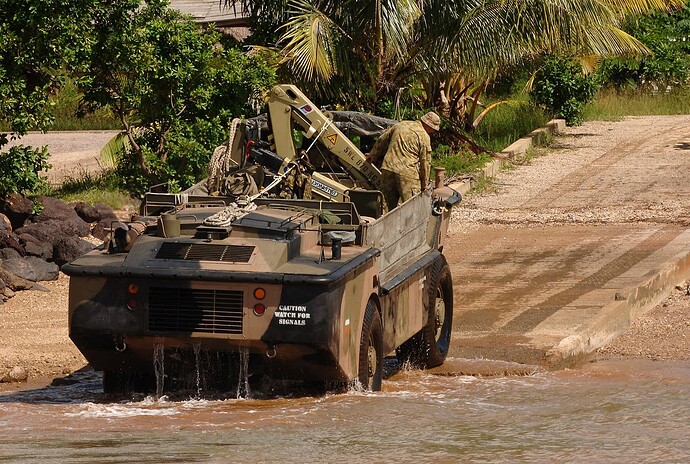 Then again, I already have the Gecko issue of the early version.
It's the Gecko kit with some Bundeswehr details (additional parts).
Might as well use one of the other kits if building
something else than a BW version.
@petbat Wait until someone else has taken a peek in the box and show photos of the added parts.
It looks Identical to the Gecko version I built last year . Decals are different .
well it does say in cooperation with Gecko
thats alot of cooperation !
A quote from The Modelling News: The Kit: Das Werk's DW35034 "LARC-V early Version"
"Adapted from the recent release from Gecko Models, Das Werk has added value in five new marking choices, Photo-etch and the added details to make the Bundeswehhr, Portuguese, early Vietnam War versions in the US Navy & Army."
The kit has a different driver's compartment roof (early, in the original with canvas), different railings, 3D printed parts for the Bundeswehr version and completely different decals. In fact, the Gecko version was rather a vehicle that was in service AFTER Vietnam.