New location, so here's the link to the past posts:
https://armorama.kitmaker.net/modules.php?op=modload&name=SquawkBox&file=index&req=viewtopic&topic_id=256969&page=1
Due to lack of curio cabinet space I will be holding off on the finish of this beast. I have to make a cabinet for my wife, she's taken up the lower half of my curio cabinet, lol. And, as most of you know last winter I was remodeling the kitchen, etc. I won't be in the cold shop this winter, I'll be in the bunker!!!
Here's a quick preview of a few on the bench in place of the 200mm dio:
First in the line-up.

The AB vignette will have up to eight figures and some kind of structure.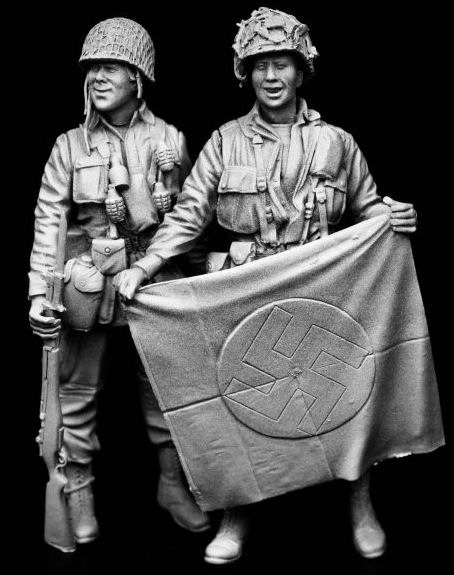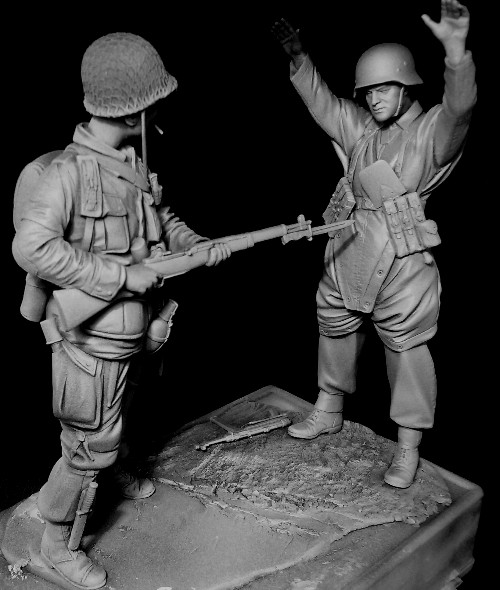 I'll be posting each vignette separately, of course. See ya there Gents, Ruck Over Bby!
Cheers, Ski.