I decided to pull this kit that has been sitting on my shelf for several years. thought it would be a quick problem free build since it was a profi pack along with eduards reputation of well engineered kits. well i was wrong
.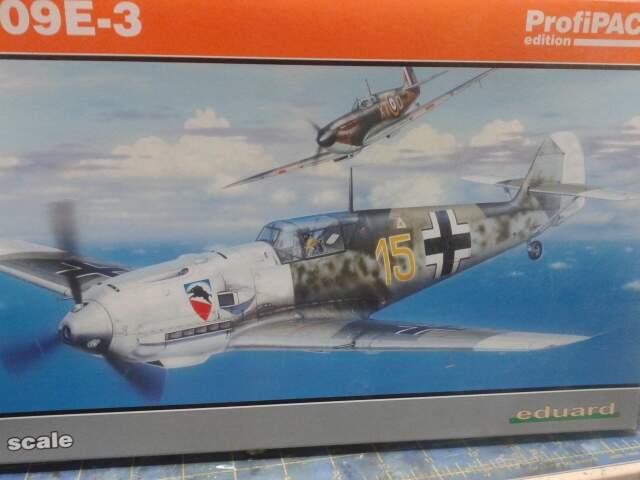 This kit is very poorly designed. no locator pins anywhere, fit issues with the top and bottom wings, and although i knew about deciding whether the engine is to be displayed or not before the build, the directions are a little abstract about the order and what parts not used. plus if you will not be displaying the engine it still has to be used to mount the exhaust and prop. ok, fine but it just lays in the fuselage, no mount pins to locate it properly. just glue it to the bottom of the fuselage. i don't have much confidence the prop assembly will fit right, it probably will end up being glued in place. also i don't know why eduard didn't have a separate exhaust insert for the closed cowl version instead of having to fit each individual exhaust pipe through the fuselage in order to attach them to the engine block. also the way the instrument panel assembles is a poor design, i ended up having it mounted to high up in the cockpit to allow the gun cowl to sit down onto the fuselage. i had to snap the whole fuel tank/gun mount and upper ip out and cut the panel off, remount it in the cockpit and discard the fuel tank and gun mount., they don't tell you in the directions they need to be removed. so now i have a gap between the upper IP and the fuselage. i almost threw the whole thing back into the box and went on to something else, i still may. we will see
sorry for the long winded rant but i just had to let anyone planning to do this kit some of the problems.
so the fuselage is all assembled and i am just about ready for primer and paint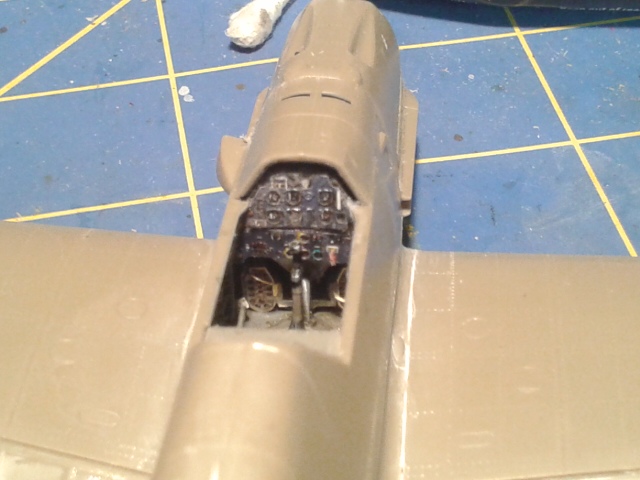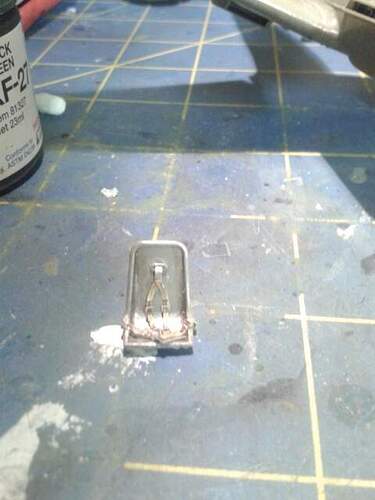 I decided to challenge my airbrush skills again and do Josef Priller's E-3.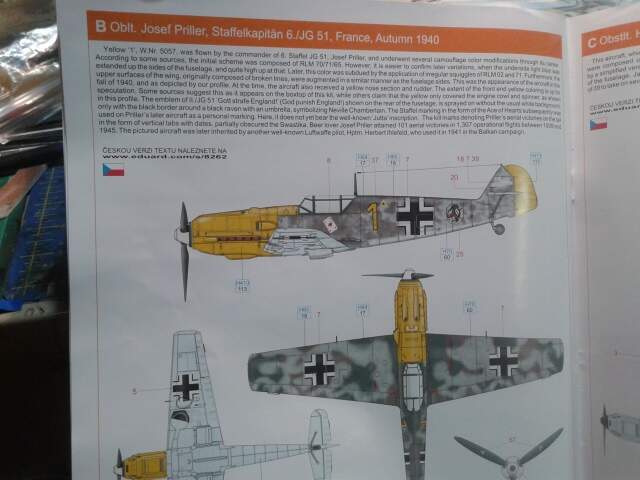 BTW can anyone suggest the best way to fix this? of course i snapped the tail wheel off, why wouldn't i ? can't think of a solution that isn't going to be messy.