Hi guys,
Since a week or two I have been working on a 1/72 diorama for a group build.
The scenario:
It's late autumn 1944.In this sector of the battlefield a lot of German soldiers from different units were put together to fight the enemy.
In this small village both infantry and panzer soldiers is fighting together against an superior enemy.
(Therefore you will notice that the soldiers will have different types of uniforms.)
Maybe you can help me suggest a place for this battle? West or eastern front! The buildings I use are probably best for the Belgian front?
Anyway, the diorama started with this mockup:
The most important soldier of the diorama is the one with the Panzerfaust. The group build is about to include a type of anti tank object.
It's tricky to paint 1:72 figures… I will do my best. I will modify some soldiers to look better. For example this figure, the original weapon don't look to good, I will use a better looking Mp44 instead. And hey, that's much cooler:)
First figures to being painted:
Now with rifle straps:
Well as I have mentioned my mock-ups use to grow bigger after a while…now it's including two houses and the base is a little bit bigger.
Here you see how I use wall putty and I also used some filter: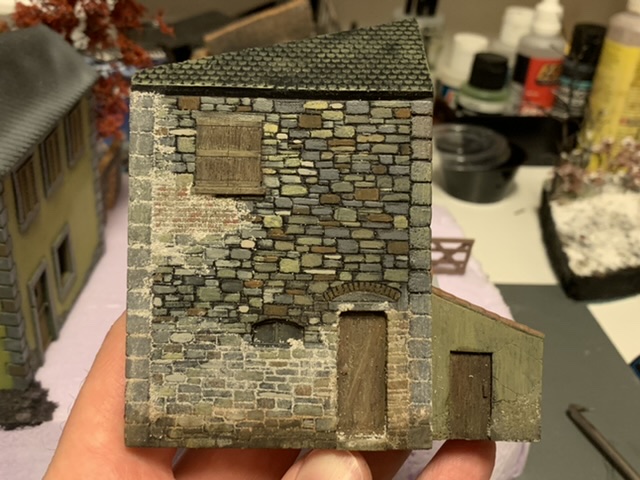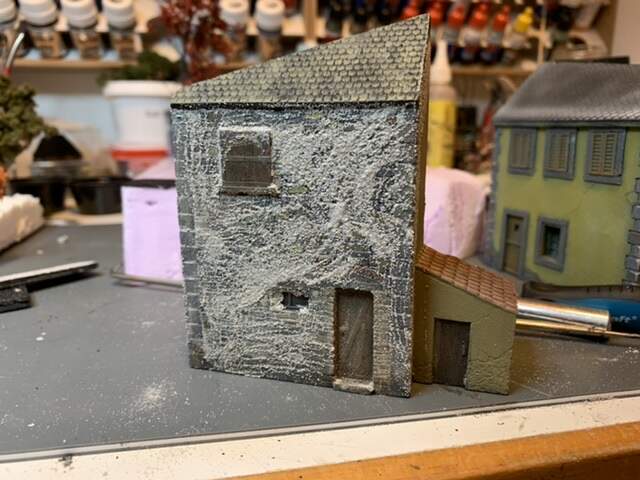 I will connect the two houses with a gate. Hopefully this looks better than having a gap in the left corner of the diorama.
I use a type of styrofoam for the gate. Here you see the process: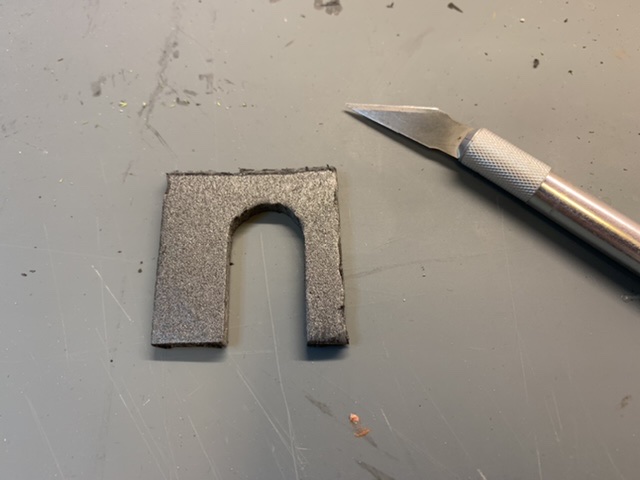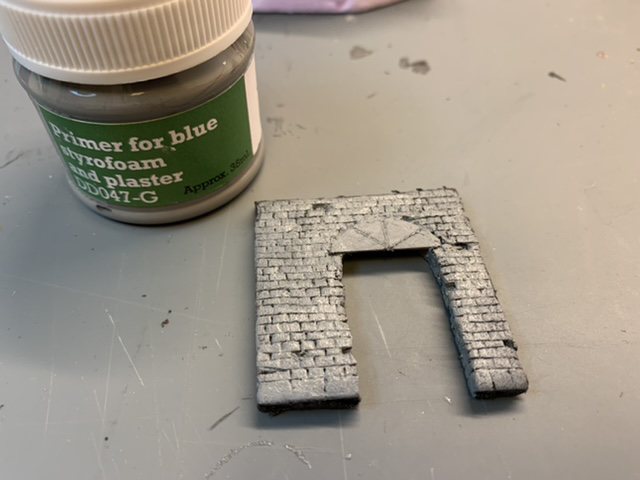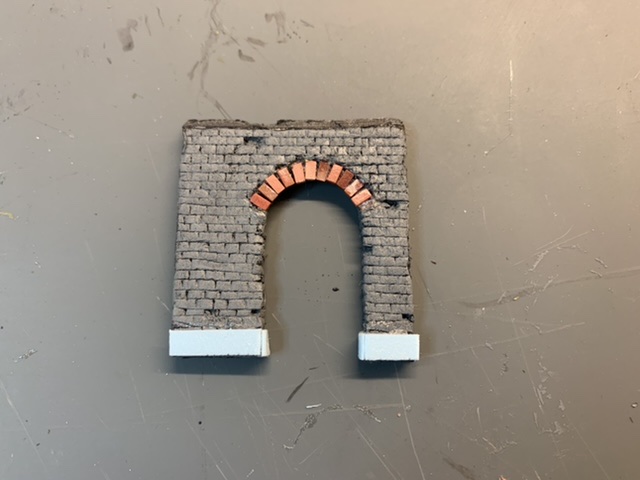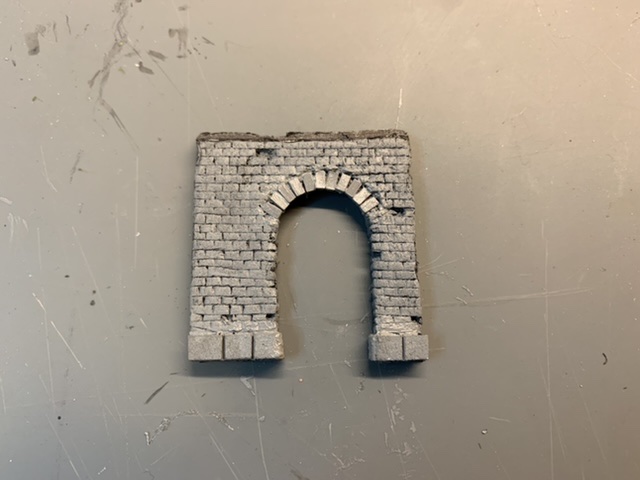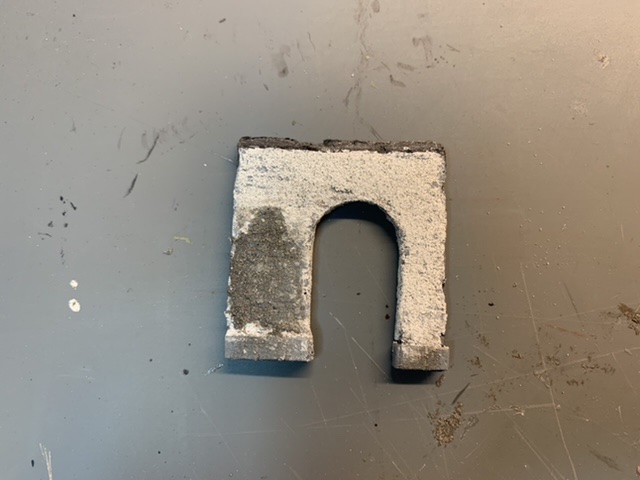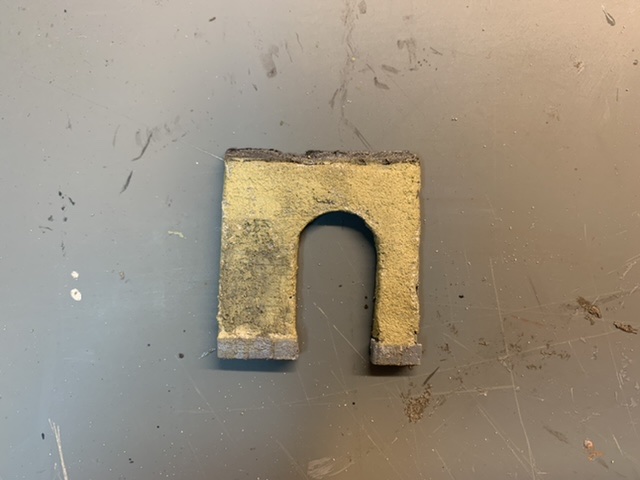 Left side house: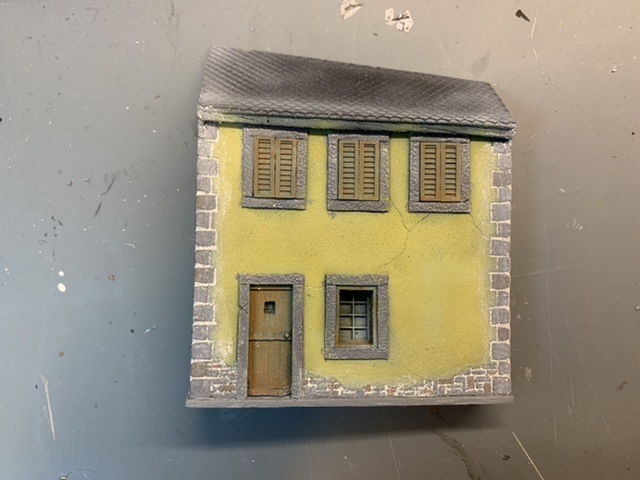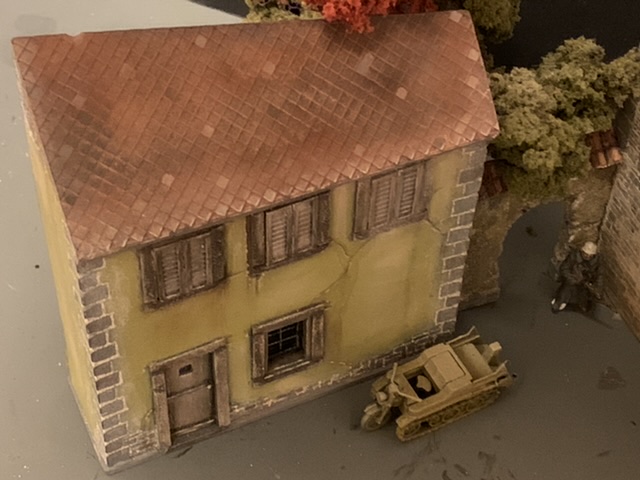 I will use the same snow as I tested in this diorama that I already showed you:
(Precision Ice and Snow)
So after a couple of hours at the work bench the two houses and the gate is almost finished. There will be snow on the roofs so don't worry about the not 100% results.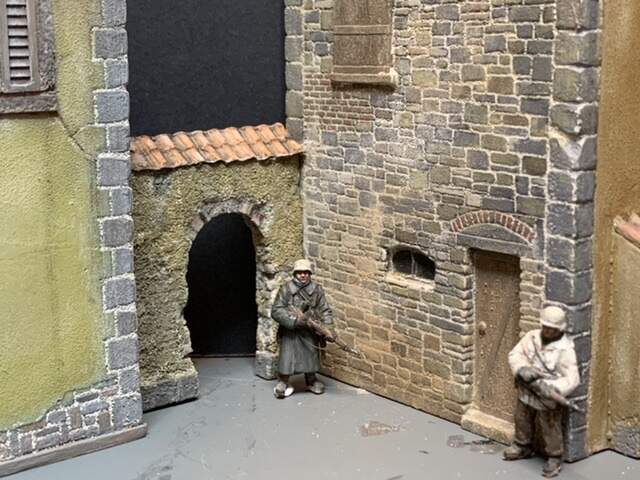 Okey, last picture, I can't stop thinking of the movie "Where Eagles Dare" when I look at it

Over and out!