painting!


and detailing testing…

and the trailer…again without wheels…
WOW! Nice work with the Federal Tractor and the (I believe) Roger's flatbed trailer!
Bulldozer!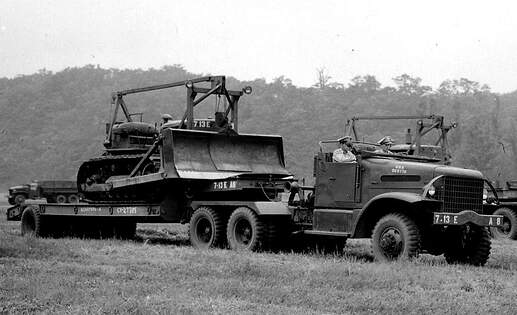 White / Corbett 666 tractor with the slightly smaller version of the 20 ton flatbed + CAT.

semovente's painting

Activity list is still long…
i think next project a better if it is a bit lighter…
ok let's go!

trasmission and brakes detail is added…
I like all the detail you are adding.
Cheers,
Ralph

"Il triangolo no" cantava Renato Zero… credo di aver rifatto i cunei di arresto almeno 5 volte…
Renato Zero: Italian singer
Il triangolo no: seems to be about some guy calling his girlfraind asking about the other guy
Video using sequences showing Severus Snape
The rest: I think I have redone the stop wedges at least 5 times
sorry!
I'm forgot to translate…

That Tractor, looks so Good!

I add the air split…

painting and marking overall.
the finished product looks great.
Cheers,
Ralph
Wow, what a great looking Model! Well Done!

flimsy jerrycan in production (ex italeri Bedford)

semovente detailing…

jerry cans layout