As some may or may not remember my basement and workshop got flooded last summer. We ended up installing a drain and sump pump in the basement floor which involved cutting the concrete along the inside perimeter and redoing the floor. The walls of the workshop were damaged by the capillary action of the water.
I ripped out the bottom two feet of drywall and replaced it, replaced the flooring tiles, painted and installed kitchen cabinets as the workstations. I rebuilt my airbrushing hood as well while I had it apart in the other side of the basement.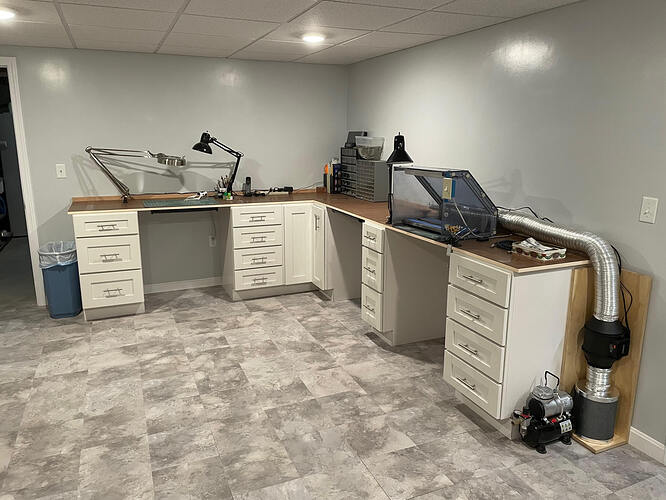 Rather than finishing the intricate F-350 dually from the Trucks campaign, I decided to ease back in with a simple mostly OOB build, Revell's stock release of the 2003-2006 Rubicon (as opposed to the Tomb Raider inspired initial release).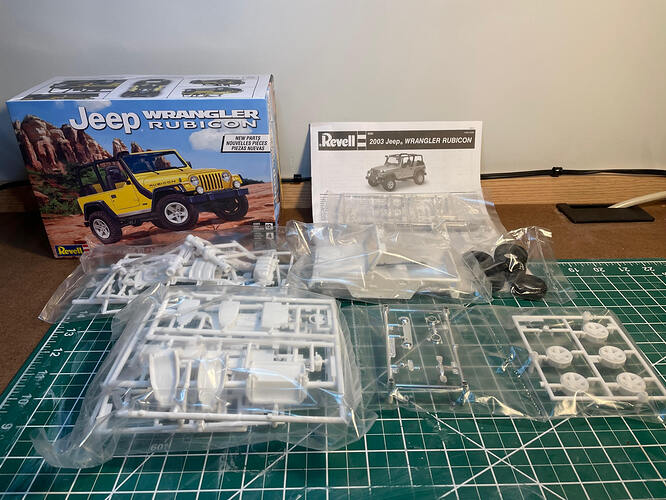 Will be mostly OOB, I'm deleting the snorkel and sanding off the diamond plate texture at the rear. I think I may have to lower the suspension a bit as the initial release was built for 35" tires. This release has the stock tires which are 245/75/16 and equate to about 30.5".
Color still to be determined.