Interesting update Colin … maybe now I can get my Cr1 tracks soon ??
They will be accepting orders by mid November
Happy to hear this. If they are smart they will look to offer 3D printed tracks solutions as well.
Also the guy that runs the Masterclub Tracks shop on Faceache is getting some taken to SMW at Telford by the Owner of masterclub.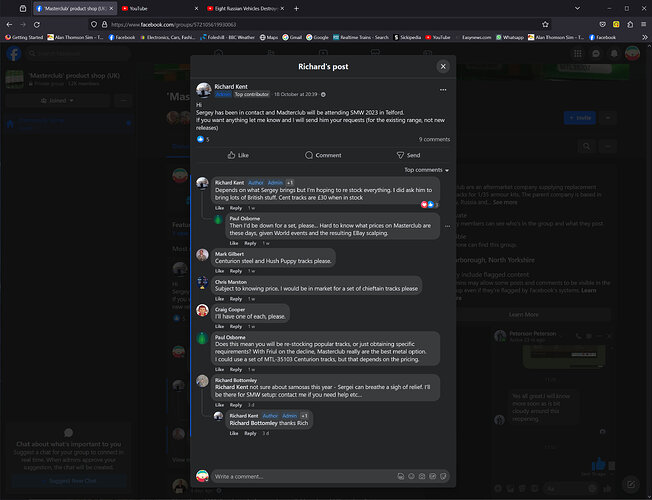 Breathes 'HUGE' sigh of relief.
I'm not suprised Masterclub are trying any outlet they can, a good few retailers are refusing to stock them now.
Cheers Colin, thats not to bad at all… I may give them a bash now I have the link
That's great news!
I've been shopping for Merkava 4 tracks etc but will wait and support Fruilmodel.
Beware with the Friul Merkava Mk IV tracks - Final drives are supplied by Friul, but wont fit the Meng kit, you'll need to use the kit sprockets with the Friul tracks - and it is a tight fit.
Super tip that, thanks. Saved me a lot of heartache by the sounds of it. Much appreciated.
Thank you, Roly.
Is the fit issue something a custom bushing or spacer could resolve?
Not really, the kit final drive which is seperate part A22 here, has a 'dome' like profile, it curves convexly.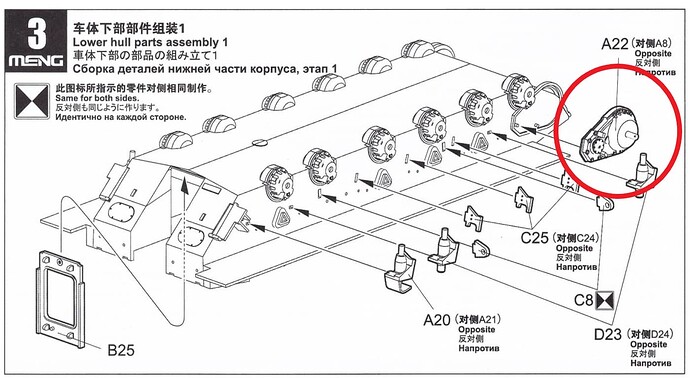 The kit sprockets have a recess on the inside part, D17 here that accommodates this dome like final drive profile.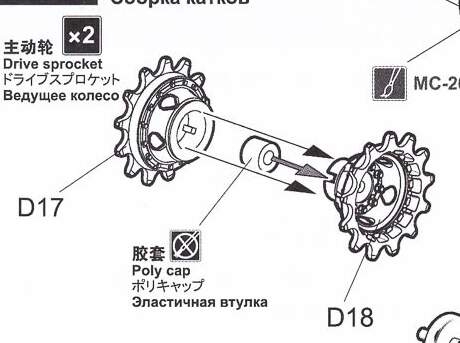 Unfortunately, the Friul equivalent to Part D17 does not have this recess, it is flat - and therefore, if you use the Friul sprocket, it will stick out miles too far and just be completely wrong.
Thank you for the details of the issue.
That is really good news! Thanks for that.