FREE SHIPPING!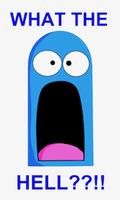 WHERE'D THEY ALL GO??!!…
Only a few items left: Boxes and packaging are in excellent condition. Discounts for multiple purchases and for repeat offenders!
PayPal (Friends & Family option, please), personal checks and money orders work as well. Shipping from Colorado 81650 (shipping to US only).
1/35 Armor & Softskins (N/A at this time)
1/35 Figures
• Dragon (6036) Hermann Göring Division (Tunisia 1943) … $7.00
1/35 Aftermarket (N/A at this time)
Diorama Supplies (N/A at this time)I
1:1 Tools
• TaoTronics Elune TT-DL01 LED Desk Lamp (used) … $30.00
• Iwata-Medea (NAC 201) Airbrush Cleaning Station (used) … $25.00
Here today, gone when you buy it!

Stay tuned for more updates.
Thank's to all who've helped reduce my stash!
—mike