I got this kit for my birthday some time ago and recently started building it.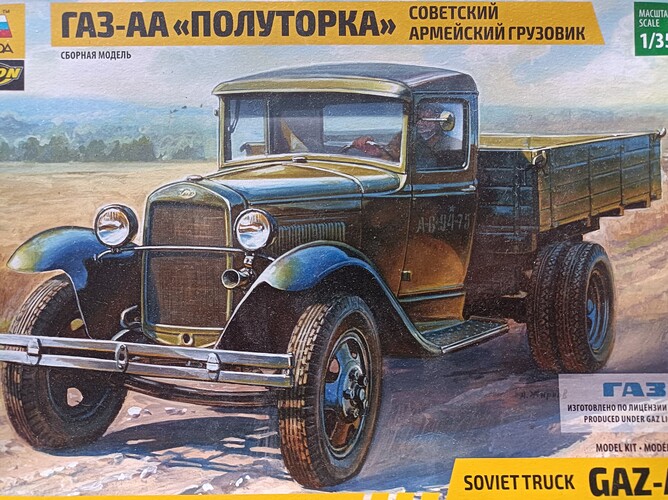 The kit is terrible, plastic seems really cheap, most pieces don't fit and need drilling/filing, definitely not suitable for beginner like me. I am almost finished with the building part (hopefully the wheels will end up straight but I fear they won't) and I painted and glossed the parts.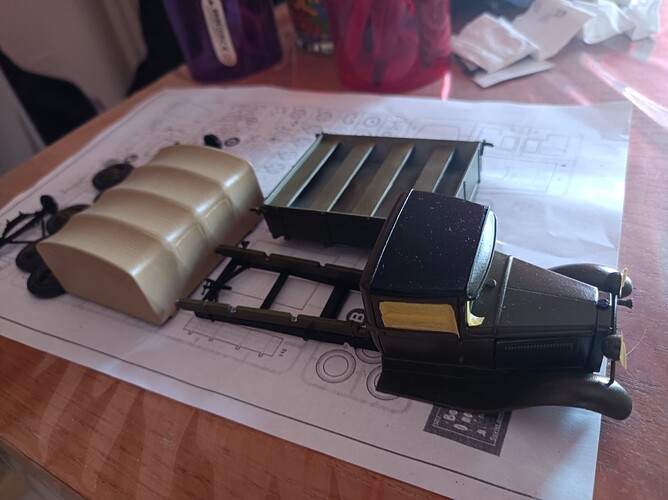 Now I need to do the decals and I have really no idea or reference. All I saw around the internet were models with that numbers on the doors, and I have no idea what those silly looking words mean or were are supposed to go:
I am open for ideas and suggestions.
Also, as you can see I want to put the tarp but I don't know how to correctly weather it. I was thinking that a wash would go very good with the printed creases, I have brown and dark gray Vallejo wash.