I second this campaign idea. Sign me up.
Good just wanted to clarify it to save anyone throwing their toys out their prams later on
I'd be in too further down the line.
I've been looking at what's out there in 1/72 and I'm seeing that both Italeri and Hobbyboss do a few Vietnam era Huey's. What would be the best kit to get?
I think alot of the italeri stuff is the old MRC kits re-boxed…Gino is the man to confirm or deny that.
Kittyhawk did some great kits but they are usually 1/48 scale and since kittyhawk went out of business their kits are going up in price on ebay.
I can't vouch for hobbyboss but the kit i do have of theirs (still unopened) looks to have a fair amount of detail on it.
For the D, Italeri used the ESCI molds.
I think HB D is similar to the B, easier to build but not as accurate.
trust me, if you want to see toys getting thrown out of prams, go look at the Tank Destroyer 2 Campaign…frack me, it's enough to make me give up on running campaigns. I'm glad Robin stepped in and calmed things down a bit

as to the Cobra Campaign… since people are interested in that as well i might aim that for March…i might open it up to all helicopter gunships and call it Guns, Guns, Guns Campaign…thoughts and opinions welcomed.
but for the time being is predominately for the Huey Campaign
No kidding, some jack wagon wanted to enter a Vespa w/75mm. Some people need to lay off the crack.
Thanks, that's really interesting comparison.
The Italeri kit does look the nicer of the two, especially the rotor hub details, but the Hobbyboss has a huge selection of weapons.
Might go for the Italeri.
I'll get in on this, I've got a Panda UH 1D in the stash, I'll maybe get in the AH 1 build if ICM releases the 1/35 scale Cobra (they indicated they were going to mold one as well as the 1/32nd kit already on the LHS shelves) .

Cajun
I am in, I have to rummage through the stash to find a candidate, but I am in none the less

If I can complete what I've already got going, I'm in.
…and an important educational moment brought to you by concerned spellers everywhere: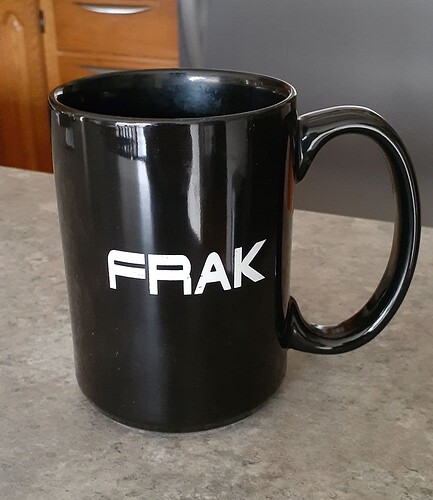 Frak is spelled without a "c".


My modelling mug and yes you can fit a lot of whiskey in there.

Colin
Colin it depends how far you are along in your build, you will let me know.
i used to know one of the graphic artists that worked on the BSG show a few years ago.
That would be a job worth getting out of bed for.
Sorry for being confusing. When I referred to "what I've already got going" I meant other models I'm working on. Not a Huey in sight.
Yes I am Interested with a nice 1:35 scale UH 1c Seawolf/
Well, it seemed like a good idea at the time, but I've ended up with a Hasegawa UH-1H. I think it fits, but the decals are kinda blah. Two options JGSDF or a US Army HQ Japan VIP transport. Scalemates is no help, does anyone know of some interesting Viet Nam marking in 1/72? I'd be interested if I find some cool markings.
@md72 what about typing 1/72 uh-1h Vietnam war decals into eBay search or even Google?
edit, I found these on eBay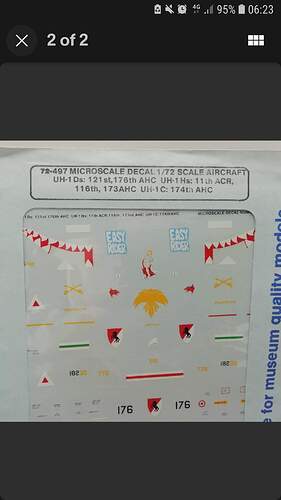 Thanks David, I was sort of avoiding evil bay.
Well , that one's interesting. I think that I have the "Easy Rider" decals on a Italeri UH-1C. The others are interesting. But my eBay search doesn't return that one. I did find a couple of interesting ones from Print Scale. One for standard choppers and one for medivac choppers. Looks like this one Print Scale 72-418 is available locally (well, this continent) and I wouldn't have to scratch build any stretchers.