Hello Predator,
I hope that you feel most welcome here. I see that your talents for breaking models are nearly as good as my own. But don't let yourself be intimidated by that…lol
Respectfully,
Allen
First of all, many thanks to all of you.
I forgot to write that the diorama is pure fiction. All things are very well known to me because I also work in a Roman museum - https://www.lwl-roemermuseum-haltern.de/de/- I'm one of the legionnaires there. We build our equipment ourselves based on archeological models.
I only make simple models as I don't have the patience to build one model for weeks, so all my models are very simple.
Please don't be angry, but that's my attitude towards my models and I can't always make improvements
cvintvs flavivs alpinus aka Predator aka Olli: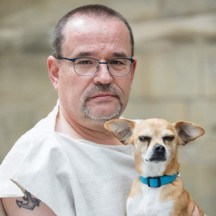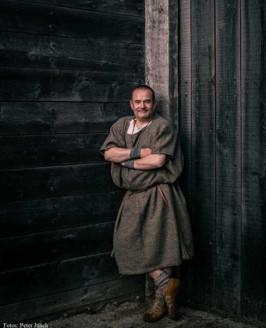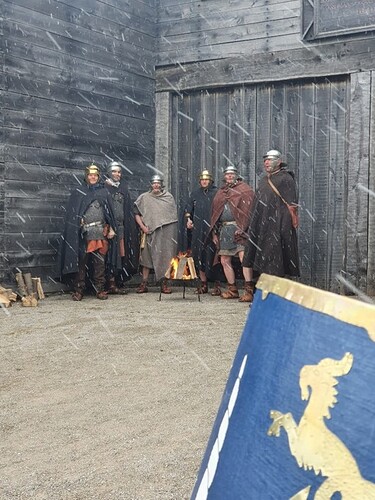 Well Olli,
there are probably as many approaches to modelling as there are modellers
so you will fit right in.
Some of us admire the amazing work put in by others
and then build our own models to our own standards.
The name of the game is build what YOU want, when YOU want, and to a standard that makes YOU happy. I don't build much these days and what little I do is generally not up to the standards I could once achieve (the effects of aging) and therefore less satisfying (if not downright depressing). My participation in the hobby is therefore limited to trying to make (hopefully constructive) comments on other people's threads. I often react to posts by persons other than the originator of the topic where I think (perhaps mistakenly) I can answer a query, offer additional information that might be of interest, or simply be amusing (unlikely). I hope nothing I have posted has discouraged you from participating further in what is generally a fine and supportive community, if you wish me not to participate in this or any of your future topics just let me know, I do not wish to diminish the pleasure you may gain from this group. It was only a few years ago at the point I was retired I discovered I have had a lifelong affliction with Aspergers which impairs my social interactions, even over the internet. Luckily, it hasn't always proved catastrophic: I was saddened to learn while formulating this response of the death last autumn of Dietwulf Baatz at the end of a long and productive life. Many years ago I had the temerity to write to him regarding a perceived error in his reconstruction of Heron's Cheiroballistra; it turned out that he had already come to the same conclusion and a revision was awaiting publication. He sent me a reprint of Schramm's "Antiken Geschütze" to which he had written a foreword, it remains a treasured possession.
Haltern looks to be a wonderful place, another I won't experience other than via the net: nowadays even South Shields and Wallsend are out of reach…

Best Wishes,
M
As Tom said You do you, screw the rest if they don't like it. We have all types in this nut house so don't worry you will fit in.
I would not call your work 'simple' Olli.
Simple basically means "plain, basic, or uncomplicated in form, nature, or design; without much decoration or ornamentation". Your piece is not plain. The detail painting and texture of the earth work is eye catching. We can see the planning and design was well thought out and considered and the painting of the armour, etc, shows an appropriately balanced amount of 'decoration' detail to convey the subject well. There is a story conveyed without words, which means you successfully achieved what a vignette is all about.
Whilst I put many, many hours into my builds, that does not say everyone should do that. I can appreciate a less complex subject, but well executed build from someone else. Many people here are the same, as you can see.
Olli,
You've got a smart looking dog there.
Cheers,
C.
Thank you all, it is very nice how you greet your new members. @ MoramarthT everything is okay I'm always happy to write more in my reports about information. It was about the fact that I unfortunately can no longer change some things.
So, friends of the sun, let's get started with the construction reports, shall we?


(Uff I hope the program translates correctly
)