OMG! How ugly he is !!
Very nice work so far…looking forward to seeing more!
Cheers,
Thank you Joe.
I'll do the best!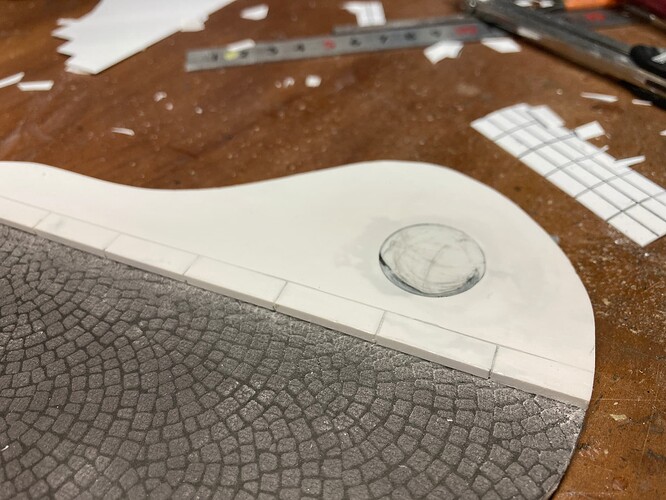 I've nearly finished the base work.
I referred to the picture of Paris on Google Maps.
The roadway is made of Tamiya's diorama-material-sheet, and the sidewalk is made of plastic plate.
I made a hole for a tree.
Nice work so far. Good to see someone else using the Tamiya Paving Sheets. I like them a lot.
—mike
Thank you mike.
I used it for the first time, but it was so easy and I like it
I don't think I have heard of the product. Looks very nice.
A wonderful scheme to paint- looking great already.