Just want to see which image size looks best!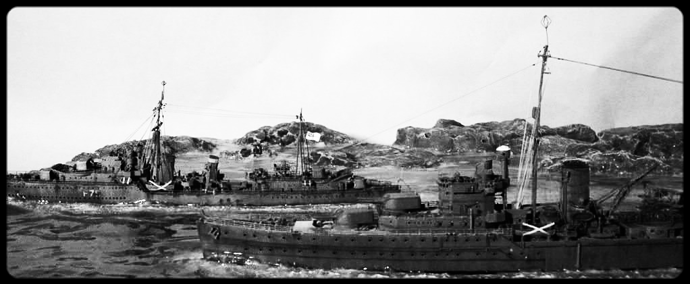 BTW; 1/700 Flyhawk Penelope and Trumpeter Eskimo, 1940, Norway
Just noticed it's clickable for larger image! Neat!

And if there are more than one and you click you have the option to click through to each of them.

How is that done? Post multiple images but only the first one is displayed until the viewer clicks on it and the rest are revealed?

No they are all visible on the page, but when you click on the enlargement you get an arrow right link to cycle through the rest of them.