This thread will be a continuation build log of my Italeri 1/35 Sherman Calliope. I started this build around August of last year for the SPT campaign but I never got around to finishing it.
I did alot of research before starting this build and I discovered some unusual modifications to the tanks, like a big stowage bin on the rear as well as a blast deflector on the engine deck as well as a extender to move the antenna to clear the launchers. I scratch built all of them out of copper sheeting and strip styrene. I also scratch built a sight of the top of the turret as well as replacing the springs from the loaders hatch with some guitar strings and wire. Weld beads were made using Apoxie sculpt and stretched sprue. I made the Cast texture with a mix of Tamiya Extra thin and Tamiya gray putty. I will add some more texture to the turret soon.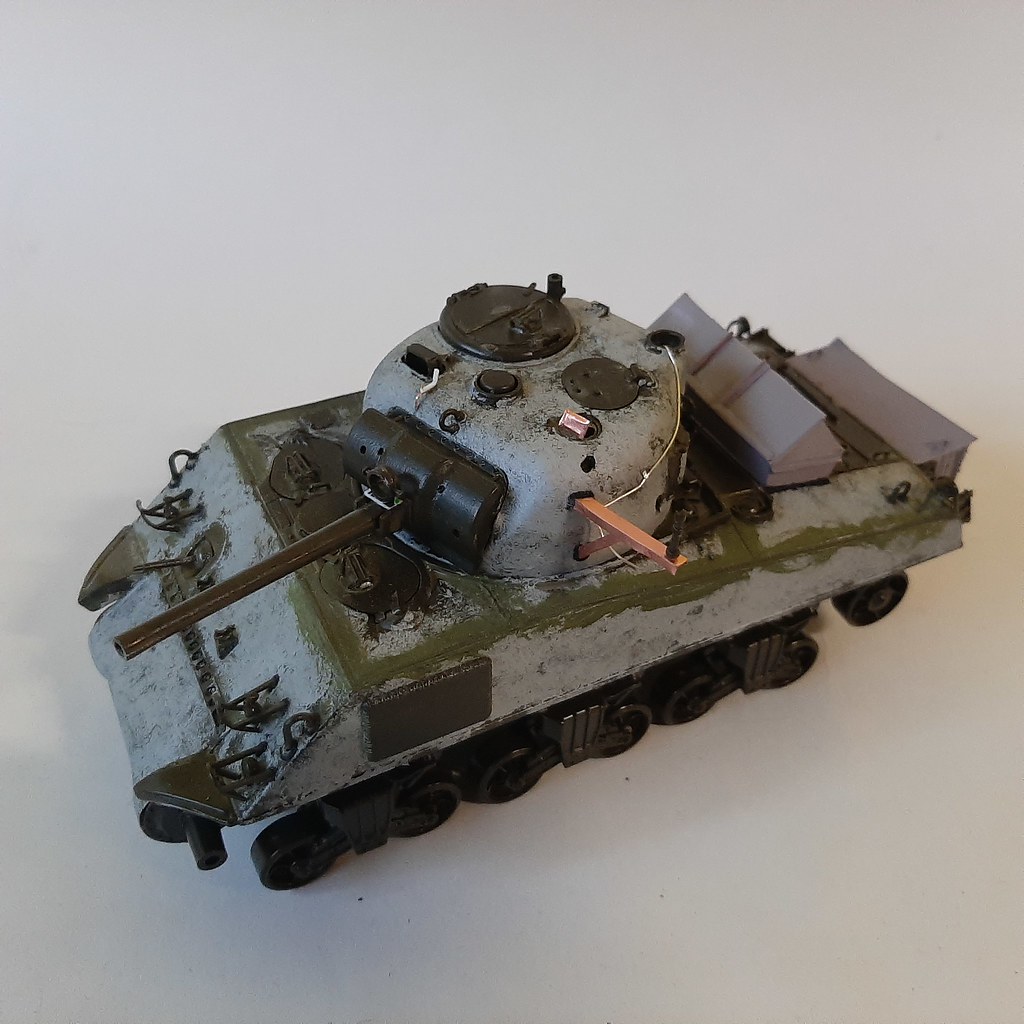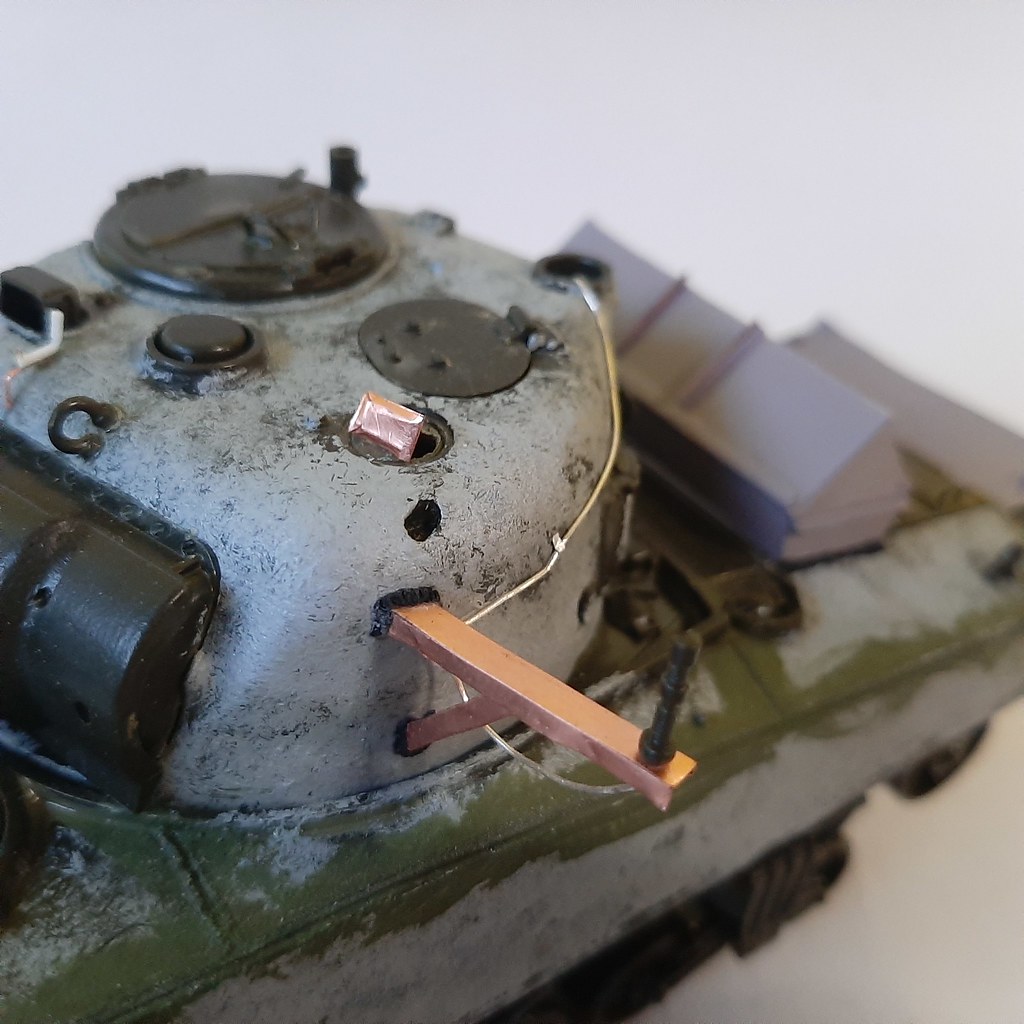 Then I started some of the small wirings.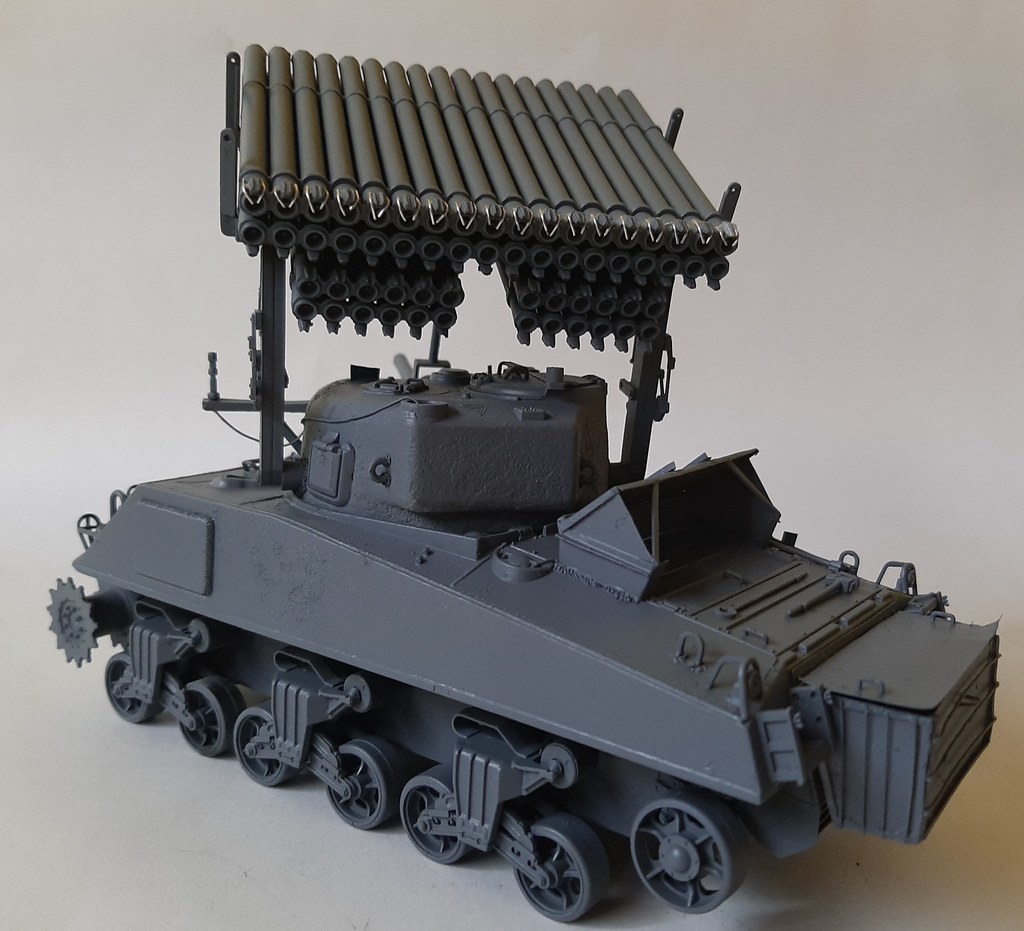 Finished!


Im aware this isnt completely accurate and the wiring looked a tiny bit different but it was close enough for me. The total wiring took 8 hours.
It was at this point I paused the build as I kinda ran out of steam for it. A couple weeks ago I started a bit more work doing some grab handles, then the whole turret assembly fell and shattered on the ground! I was able to repair most of the damage but one of the hatch springs went flying away to never be seen again and the weld beads around the launcher and turret will need to be redone as the launcher broke from the turret. It only needs a bit more work before painting.
One problem is though the tracks that came with the kit dont have the duckbills the most Calliopes had so I need a proper set, but I dont want to get the thousand piece bronco tracks plus the duck bill set so does anyone have any spare Dargon DS tracks with duckbills from there Sherman kit they could part with? I hope to have the next update soon!