LF AMT 949 Star Trek Klingon bird-of-prey 1:350 - may consider older boxings too if price is right.
Sorry, no help on finding the kit (E-bay???) but here's some inspiration for when you find one … Built this for a hot looking neighbor who's a Trekkie. (No. Didn't get me anything more than a heart felt thank you.

)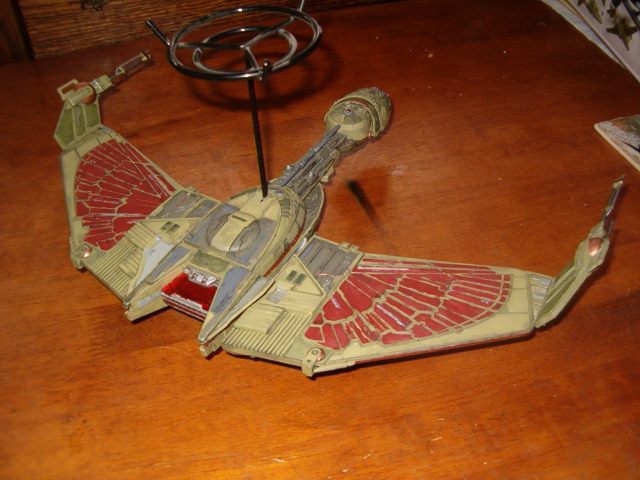 Best of luck finding one.
I did one of the older boxings in the early 2000's. It's a great kit and looks very intimidating when finished.
Always regretted not getting the reissue. With any luck it will come around again.
I recently picked up the 1/350 Katinga class and its a beautiful kit.
Planning a full build blog as i go