As I move along my love for US armor, I'm starting to find a fondness for the M60. I'm interested in these two photo's: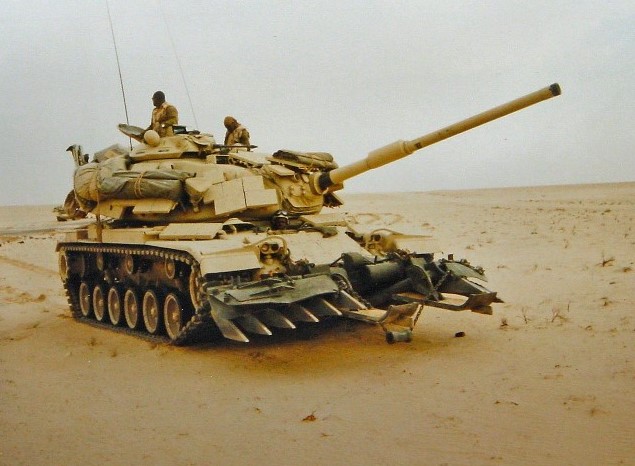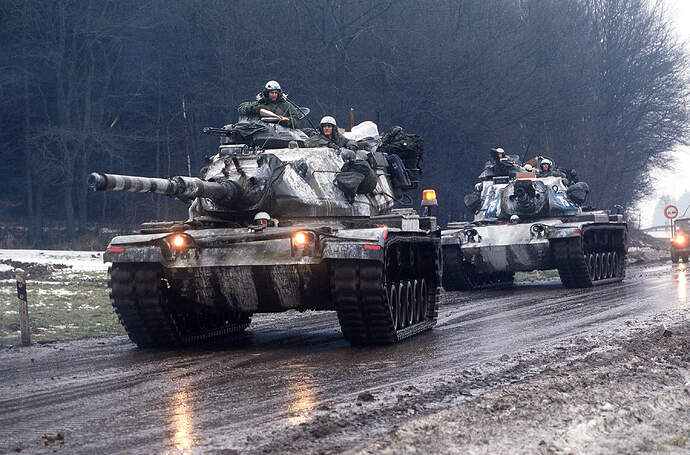 I am assuming the first photo of the desert M60 is a RISE version? I think this would be a really fun build!
The second photo is also very appealing due to the white was applied to the tanks. What's up with the second vehicles blue numbers? We used whoopee lights in Korea during Key Resolve and Foal Eagle, so I get the light (though the second vehicle seems to have damaged theirs).
Anyway, if you cold war savy folks, and cold war vets of the M60 could point me towards some fine reading, I'd greatly appreciate it. I do have Hunnicutt's volume on the m60 on it's way (I'm almost done with acquiring the entire series).