Added the grease fittings to the road wheels and idlers. Also started adding the missing detail on the turret interior.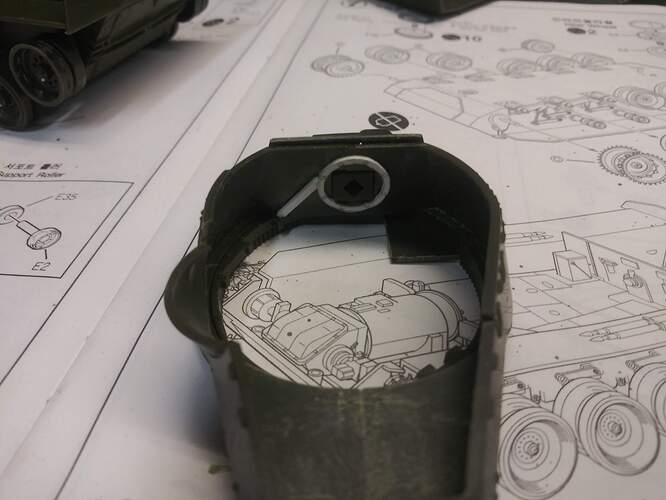 Awesome scratch work Chris!
I have some picture tske from a reostored one.
contact me if you need
@smolensk . I have a bunch now , but can always use more… You never have enough reference.
Did a little extra work on the drives and the hatches. Also put the new scribes to work opening up the engine screens.











It's an ex-yugo tank
need also interior pics?
Great images thank you for those.
Great images . This looks like a post war variant , or perhaps the new owners made a few changes.
These are great images though. I will add these to the rest of my reference file.
Fabricated the new engine mesh frame for the rear and still need to make the forward mesh frame.
Also did some putty work for a new mantlet cover.
Scored the Black Dog stowage set . It was just easier than making new stowage.

Now I believe the turret interior is updated , with the exception of a few small pieces . Time to move to the exterior.

Got some primer on the big girl . Now I can start painting and detailing the interior.

Great job. And I always love lots of external stowage on US vehicles. Realistic lived-in look and a lot of interest and color, too.
Chris this is looking fantastic. Keep the updates coming!
@Canmedic @Bravo36 Thanks guys . This one has been a little outside of my wheelhouse, I dont normally do allied stuff.
Yes I also think they look better with allot of stowage . The set is from Black dog and was a really good fit . There will be more coming soon from the exterior
Wow Chris that looks excellent.
@metalhead85. Thank you . Just got to the bench and Im going to try to add a little life to this thing