Man, this subject sure has got alot of interest.
I think that takom has made a wise choice here.
SWAG: MERDC one is probably 29 Palms or Yuma.
Wait till they release a M60 slick…


I've only ever built a handful of modern subjects, WW2 is basically my thing but I might have to get one of these, I passed on getting the black box version when I heard it had a lot of issues. I only recently worked on a couple of takom kits but I've been happy with them, fit and overall quality is high…
Now we need some good Cold War-era figures to populate them.
Gawd, ain't that the truth!
So looking at Wikipedia it was in service with the army 1958-1963ish?
USMC used them until the early '70s, retired in the active USMC by '73. They hung around a little longer in USMC Reserve tank units though.
Yes, first the 103 then the 103A1
Yes, I'm just interested in the army's timeframe. I'm curious what uniforms were worn then.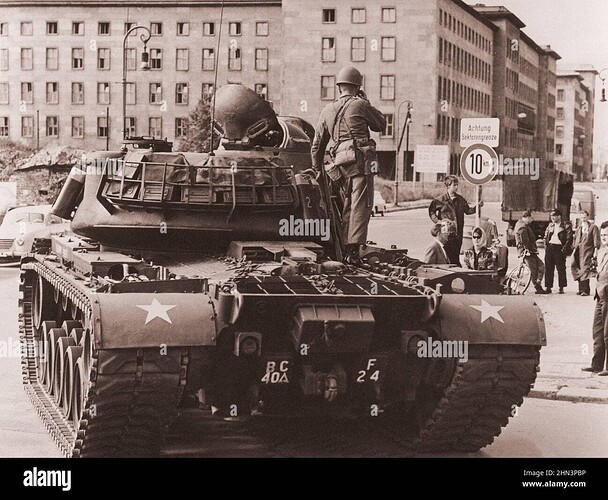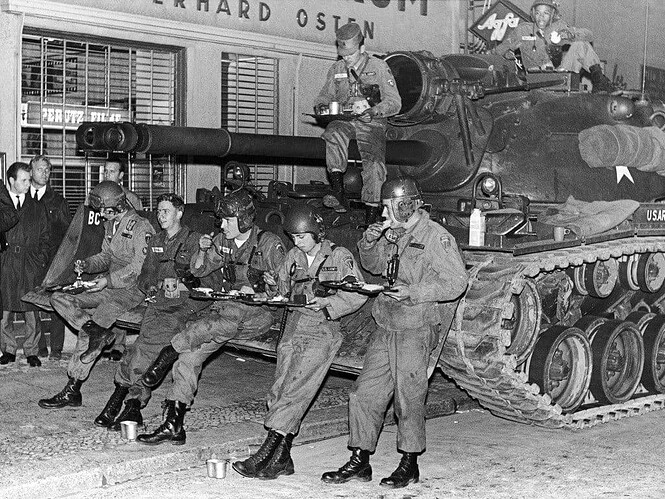 Taking a lunch break while on duty at the Checkpoint. You can see thew tank crew has a combination of the older WW2 era M1938 tanker helmet and the newer T-56 helmet. Plus you can see the uniforms worn. this should help out when planning to create a crew for the M103.
And no company makes figures wearing this inform?
I am really interested to see the part layout/kit instructions. It might be easy to backdate the A1 to a m103.
you could use the heads off the Tamiya M551 Sheridan tank kit (35365), but the uniforms will be something else. maybe you could use the Tamiya WW2 Infantry Scout figure set and modify it. But nothing straight out of the box out there.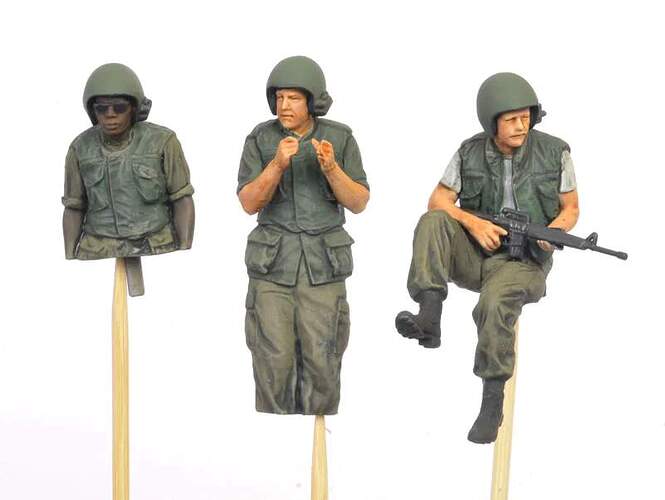 Are there any Korea war tank crew figures? Those might do