I started to do an M50, VVSS with the Continental engine in the M4A4 hull, but after digging around through my spare parts and partial kits, decided I had enough to do two, so I did, the second one with the Cummins engine. Major parts come from Dragon and MP Models, with bits from just about every other company that does Sherman kits I didn't have enough usable smoke grenade launchers, so I made up some empty brackets instead, something apparently pretty common on these tanks.

IMG_6846 by Russel Baer, on Flickr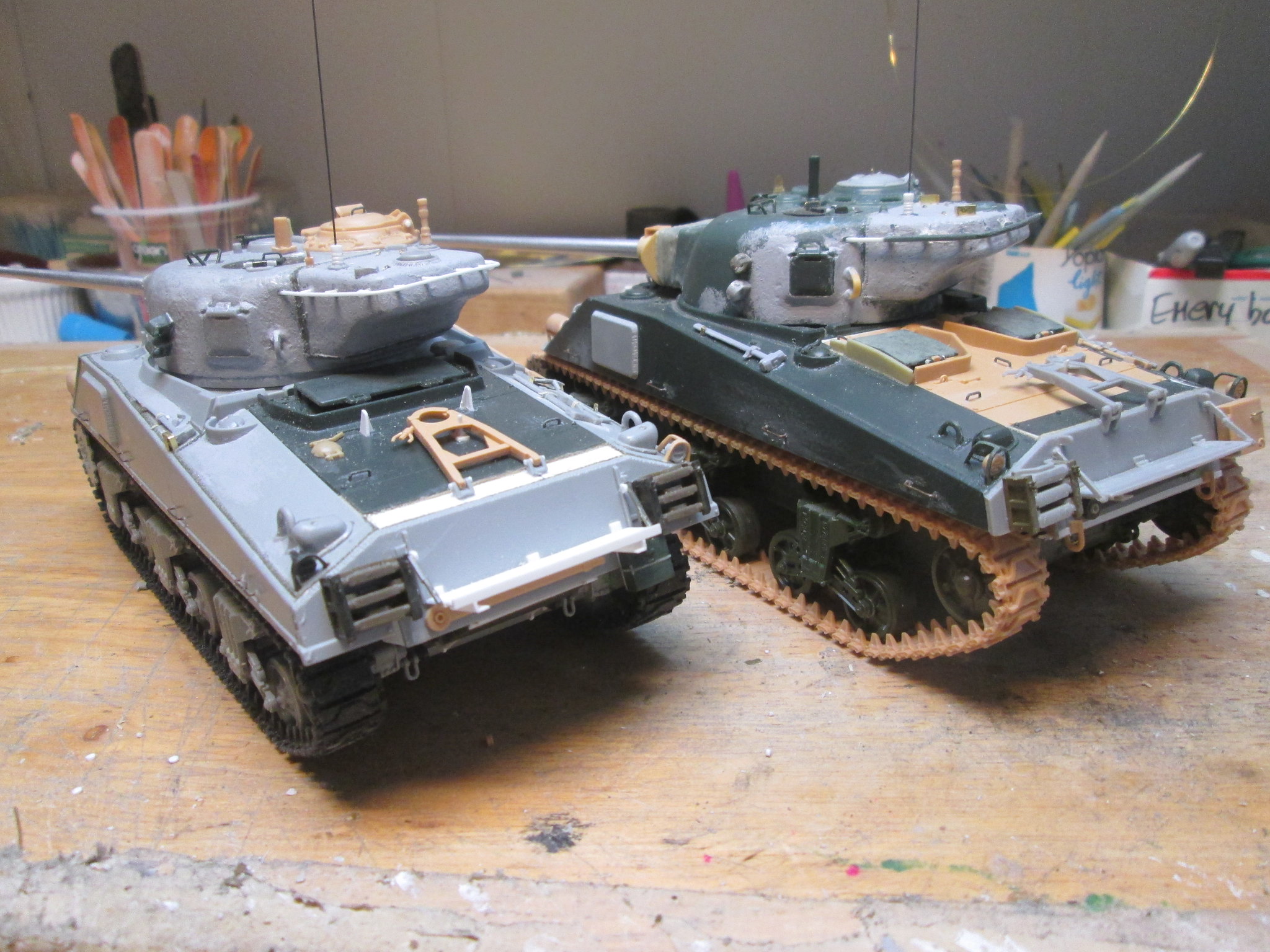 IMG_6845 by Russel Baer, on Flickr
I suppose I'll add some basic crew gear, then it's time for paint.