Sorry mine never got on the bench, but I've enjoyed watching everyone's progress! Well done to all who finished.
I'm still plugging away here…
So I spent last week taking care of the last few details prior to starting painting… during that process, I accidentally broke the pitot tube off of the tail, so I made a new one from brass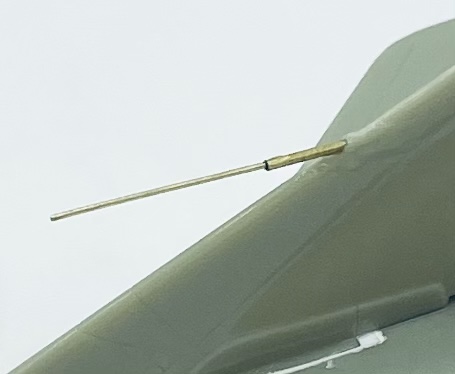 Clear parts dipped in Future, masked off, and installed… the fit was bad…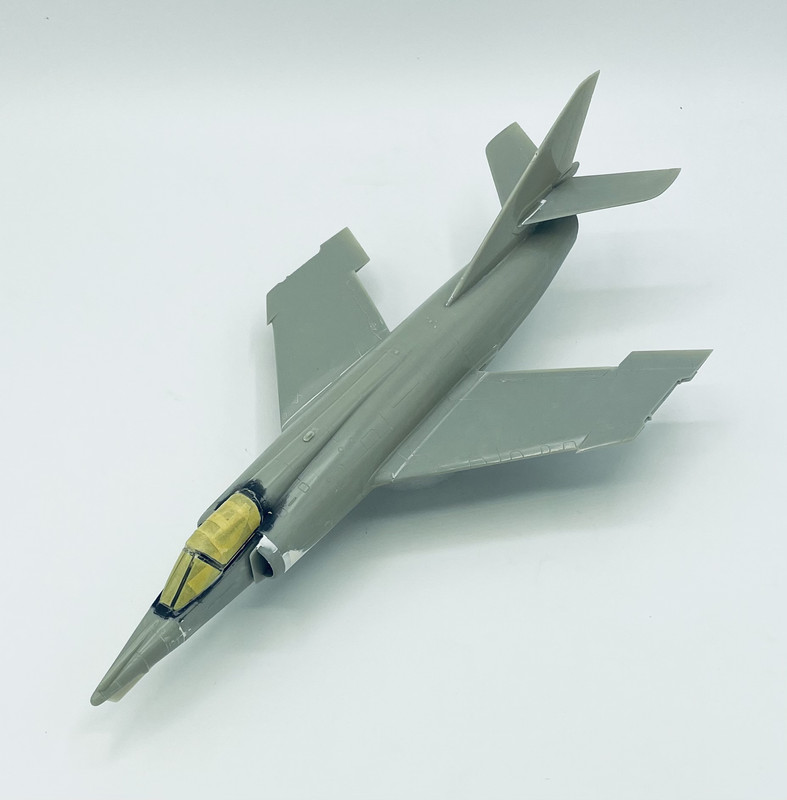 And yesterday, I got on a base coat of primer… that took for longer than I had thought that it would…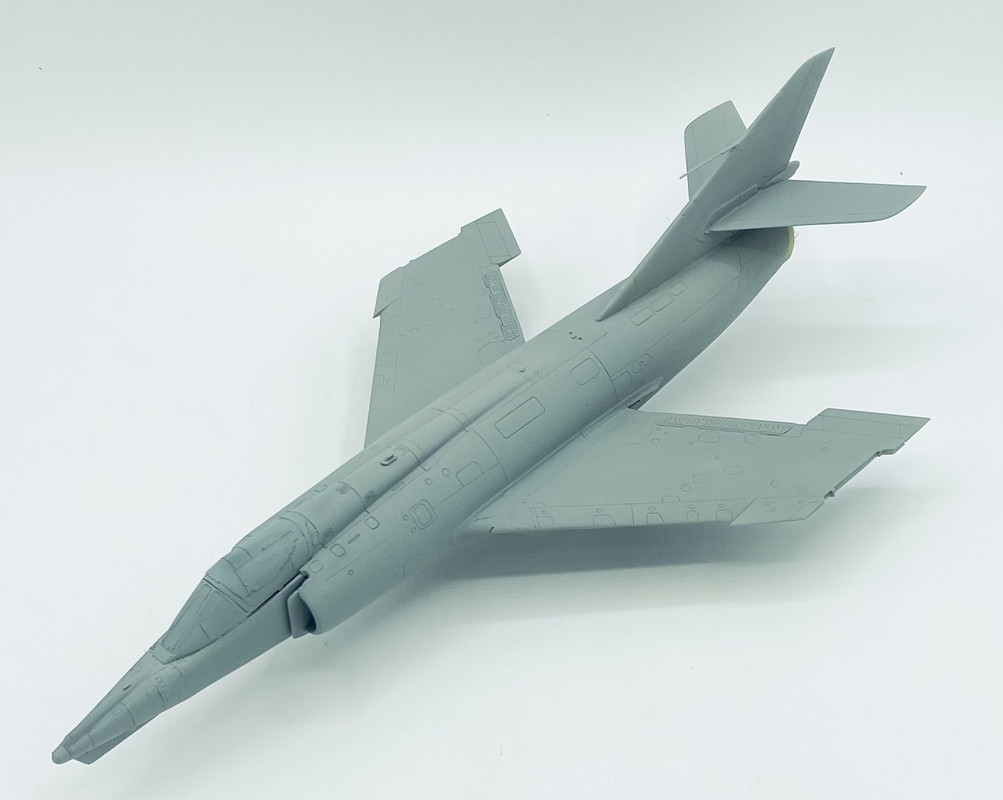 In a few hours here I'll start applying the underside colors…
Another airbrushing session today. A base coat of Flat White on the undersides, and some aluminum in the speed brake and wheel wells, as well as on the inner faces of those doors and the landing gear struts & pistons.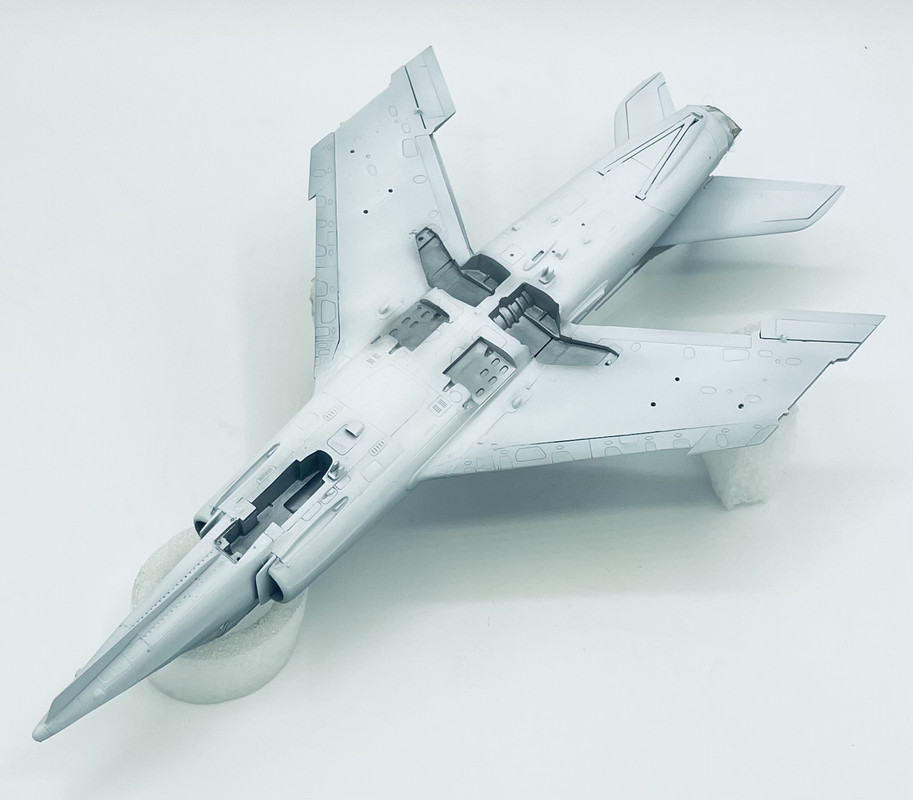 Tomorrow I'll get on a coat of Gloss White over the Flat White. It should be nice and vivid over the base coat….
Today I airbrushed on the Gloss White. Not an even coat, but a blotchy coat to simulate wear.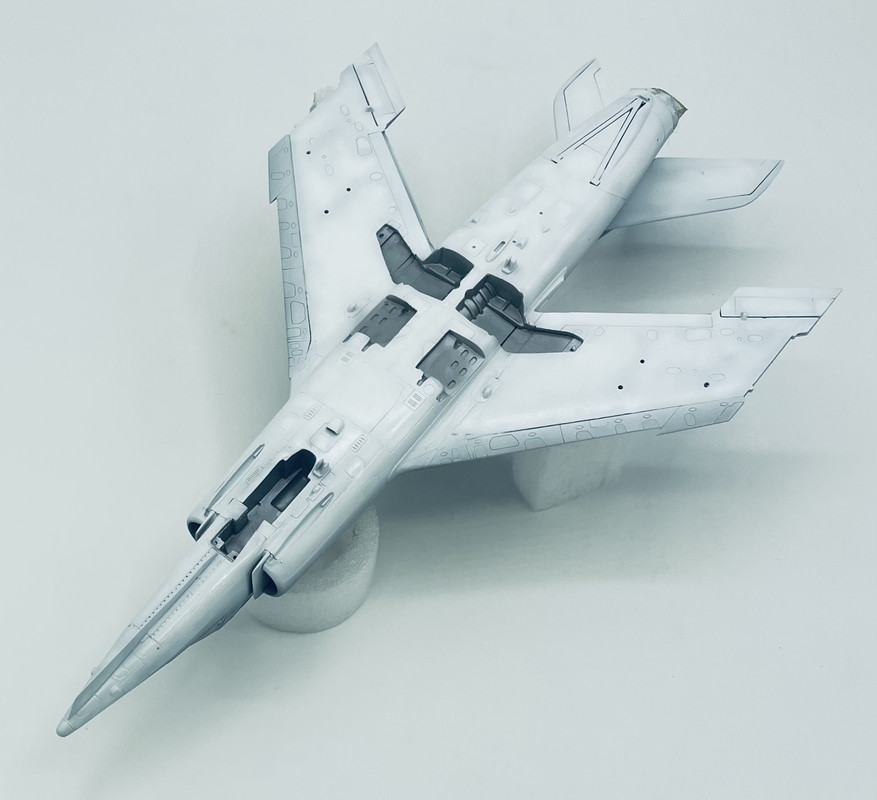 Next up will be masking and the topside gray…
Well I was able to get the white masked off today, but that was it. We have company inbound shortly, so I won't be likely to get any bench time until they leave next Tuesday. I won't have this done until next weekend at the soonest…
So after an enforced prolonged delay, I've gotten back to work on this one. This week I airbrushed on the topside color using Xtracolor enamel. It took a bit of masking on the lowers also due to the nature of the paint scheme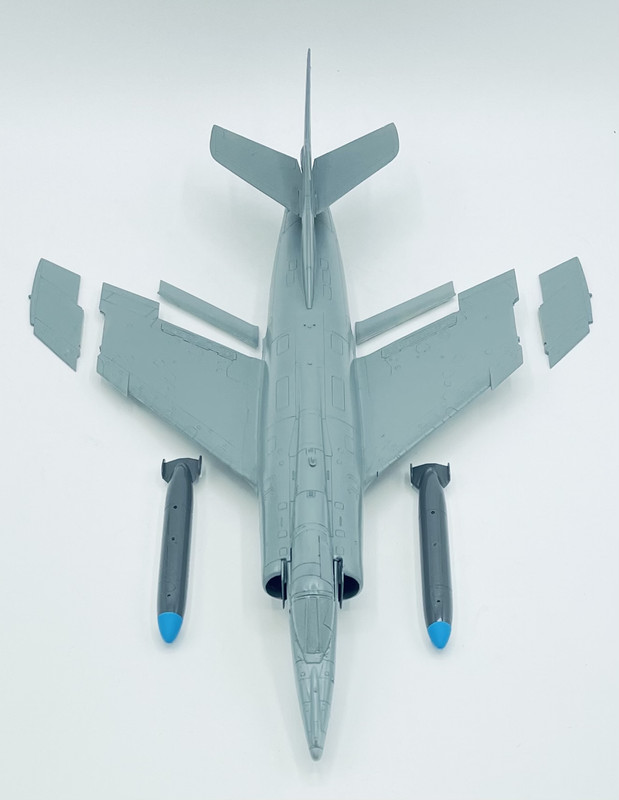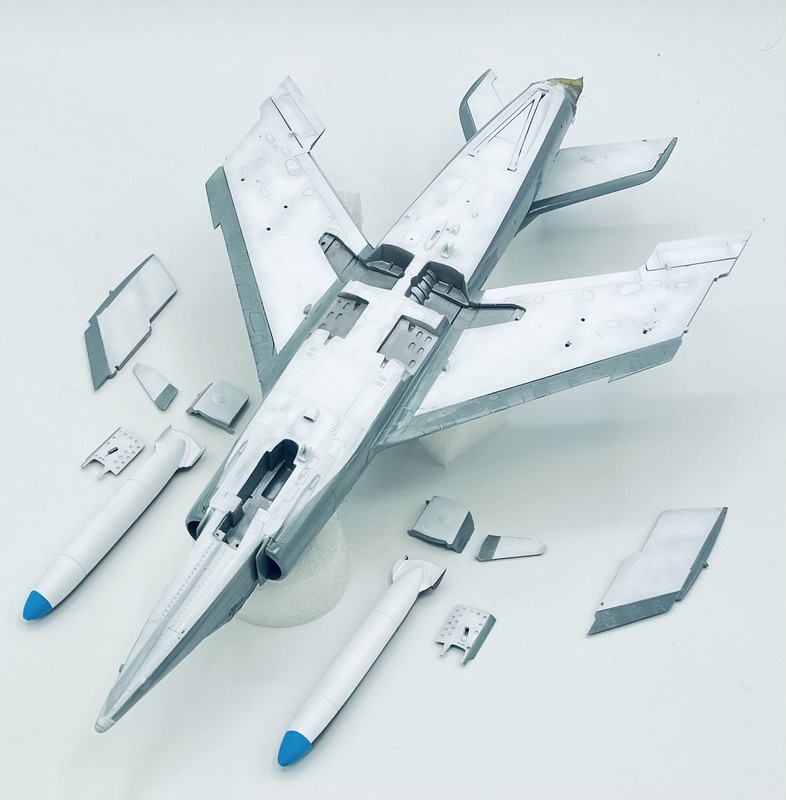 Next up, decals…
Decals on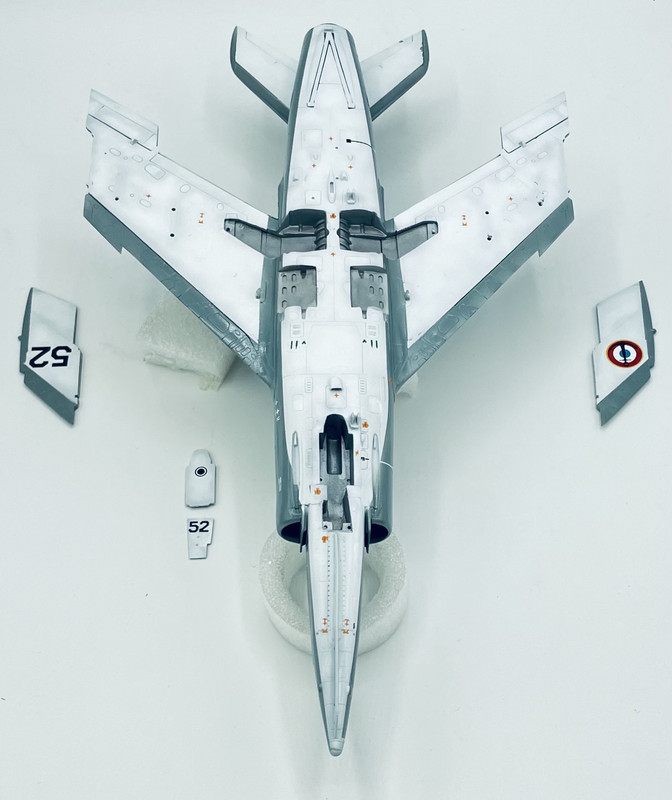 More to come soon…
Looking sharp now Carlos!
@Karl187, thanks Karl. Next up is the wash.
Looking great. All that work with filling and sanding has been worth it.
Thanks Stephen. Some of the putty on the fuselage sides shrank after primer and paint, but it's too late now. It was perfectly smooth when bare. But for some reason, Tamiya putty tends to contract once it gets primer or paint on it. That's one reason I prefer gel CA as a gap filler over putty. I just want to get this build finished, clean and reorganize my work area, then move on to something new…
I've had Humbrol do that as well. CA is much better. I've luck with thick Mr Surfacer as well but you have to build it up with a few layers.
Ah well, live and learn. Better luck on the next one… In the meantime I'm still plugging away at this one. Over the past several days I've been working on the wash, and now it's complete.
Wash on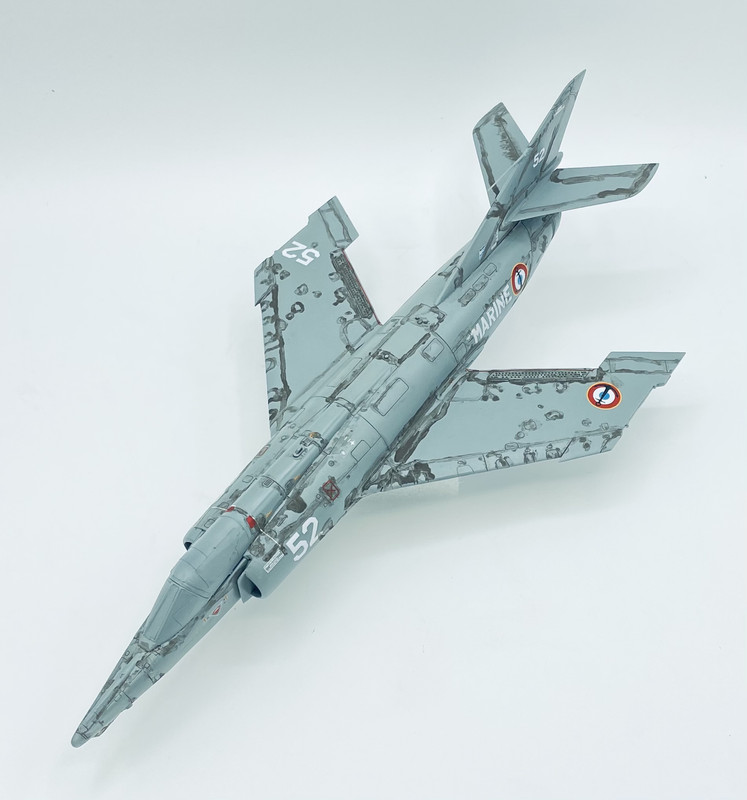 Wash off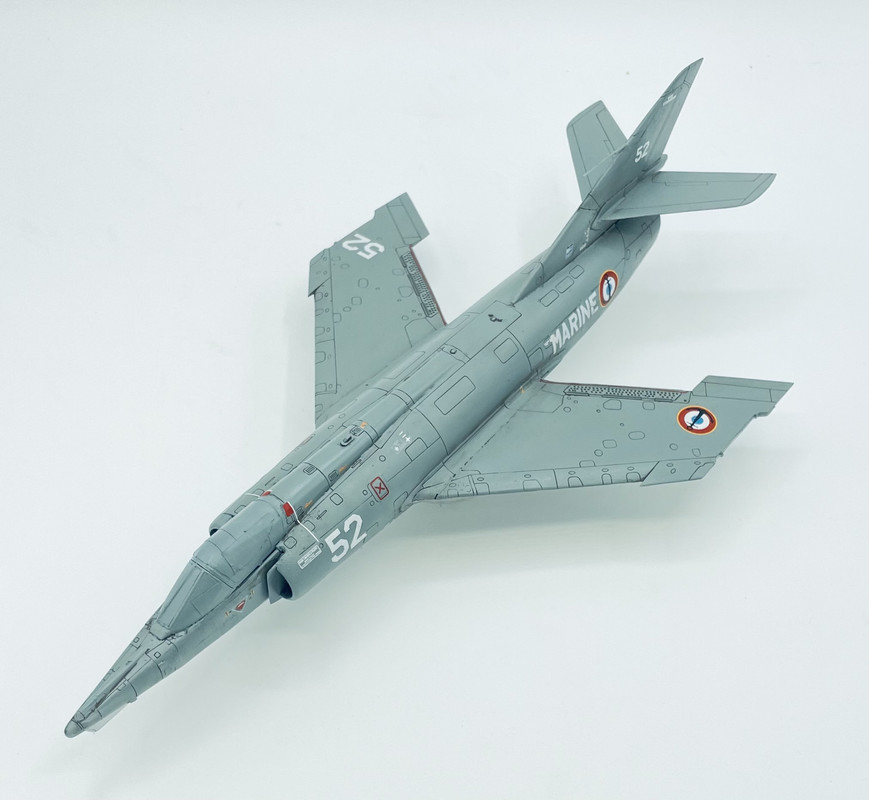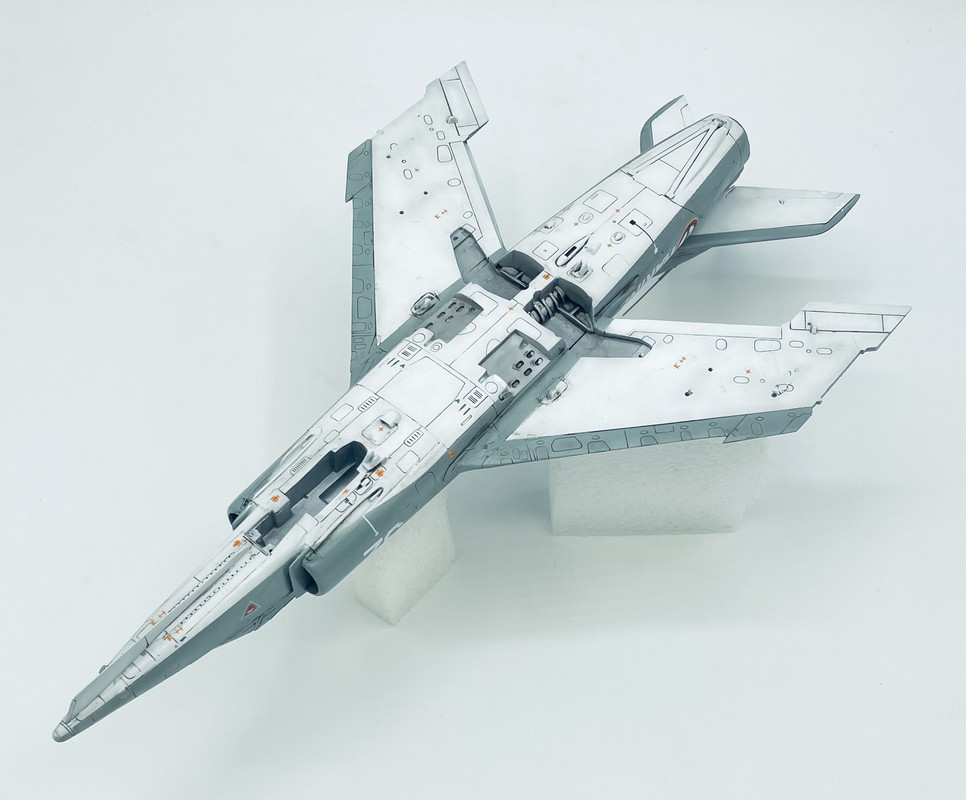 Yeah I was thinking of good old Mr Miyagi when I wrote it…
Here we are, four weeks past due, but better late than never. Yesterday I finally dragged this one across the finish line and got all the last bits painted and glued in place.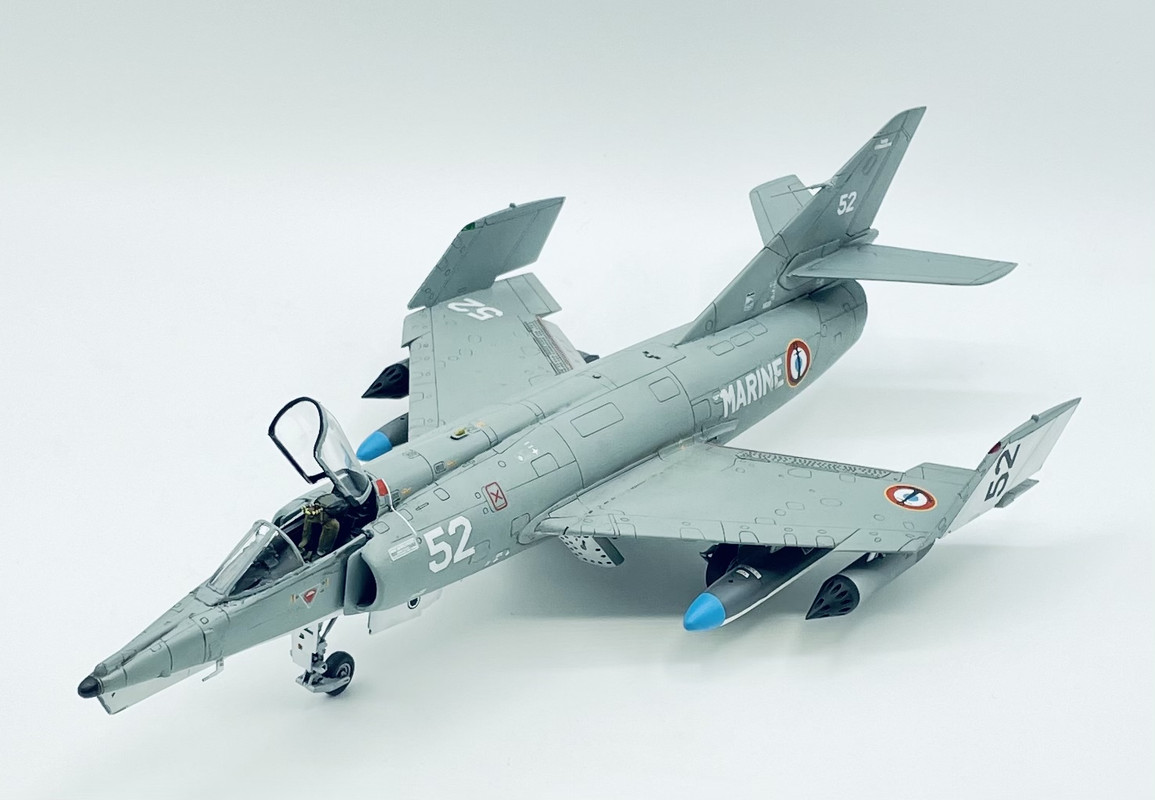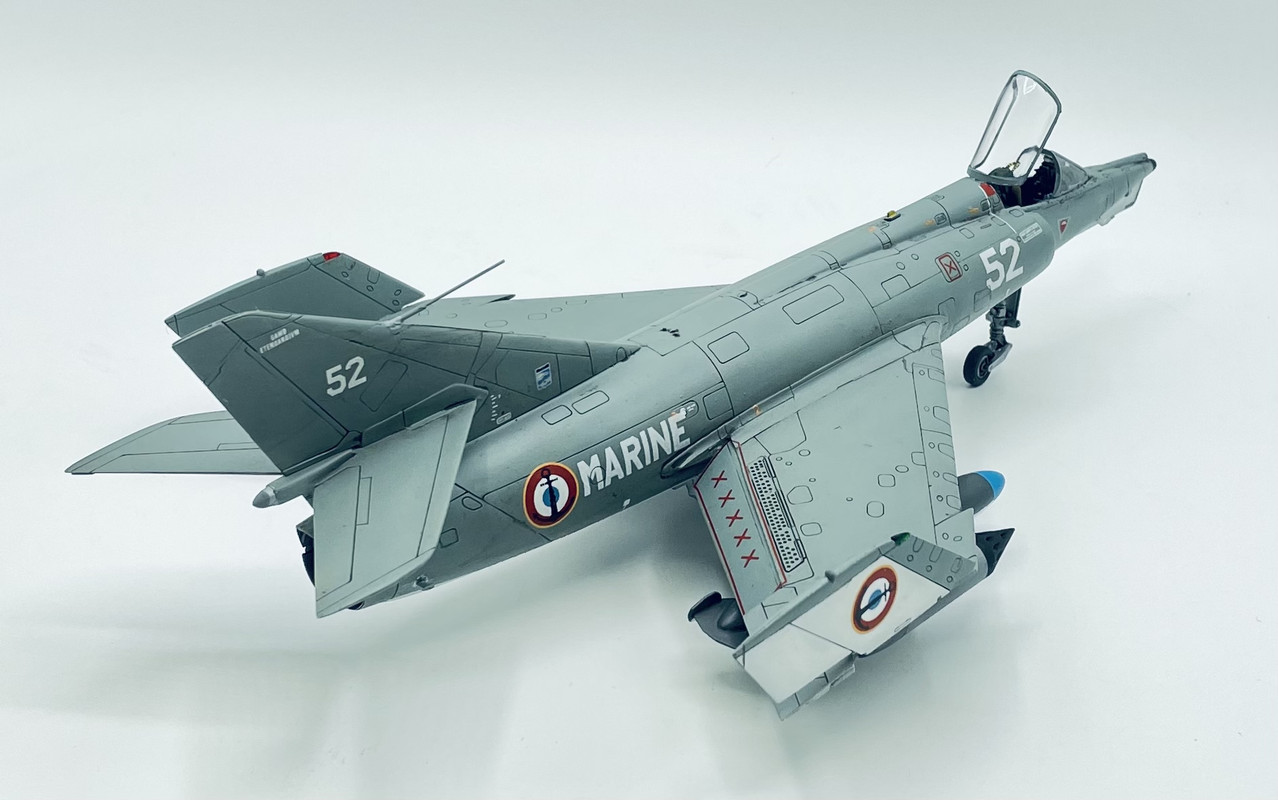 I'll get a multi view post up in a day or two.
Well it might be late but it is a cracker! Nicely detailed and marked up too- French jets look the business that's for sure!
Thanks Karl. I really liked this mid 80's scheme, and think that it makes the type look more attractive compared the schemes worn before and after. And yes, Dassault sure knows how to make a good looking aircraft.
Really good! Congrats for this gem of yours

Cheers
Peter
That looks great!
The lighter grey really suits it, you don't see that scheme done often. Congratulations on finishing.