The Hobby Boss Soviet raisins "Krasnaja Zvezda" in 1/72
I built it box stock and as a conversion into a track cleaner for HO track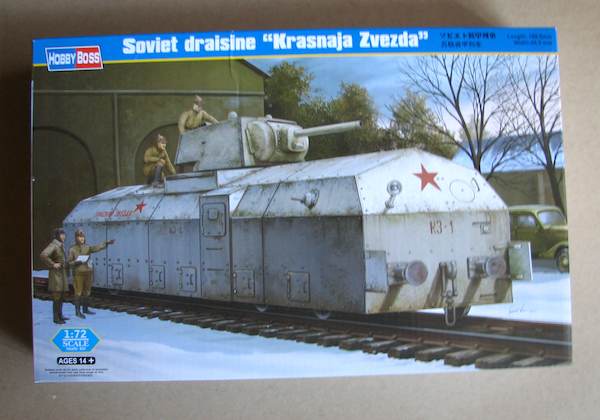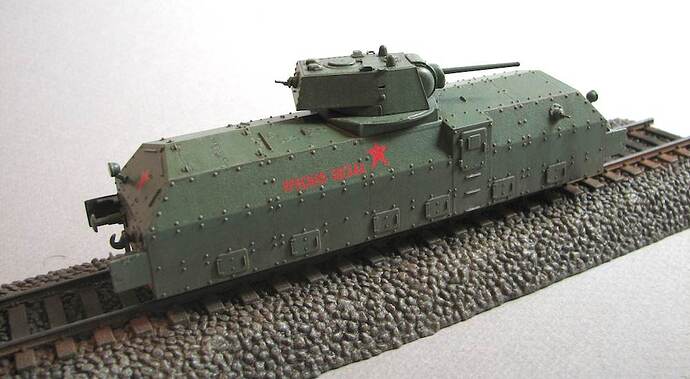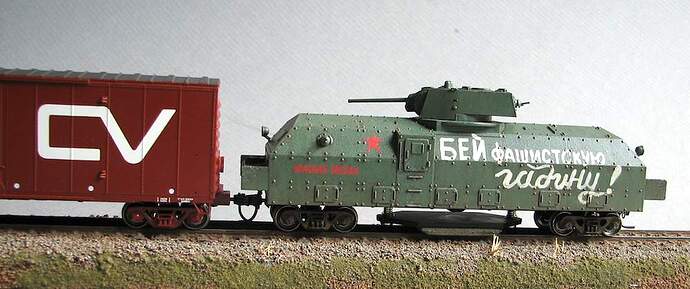 Conversion onto an HO scale track cleaner chassis
I see your railroad takes dust-busting seriously!
I know right. This is just a length of track with a little bit of ground work. I made it for photographing my rolling stock. I don't have a running layout
That reminds me; I need to build a short (perhaps 2 foot long) piece of scenic "photo display track" for use in my little "photo studio" when photographing my RR models.
Yes, they work great for static display photographs. The one I have in the picture above is approximately 2 foot long. It's a single track so very narrow.
I built another one the same size that I painted flat black. I thought it would look better because the eye would focus on the subject rolling stock. It doesn't achieve this like I thought it would. I'm going to repaint it 'prototypical' like the other one and set them side by side for pictures.
congratulations for the GMC! Where did you find the resin wheels? thank you
As I recall these rail wheels are a PSP product, I ordered them thru Scale-Link in Britain. I believe they are still available.
I'm going to make one of those.
More on the GMC Locomotive:
Resin wheels from PSP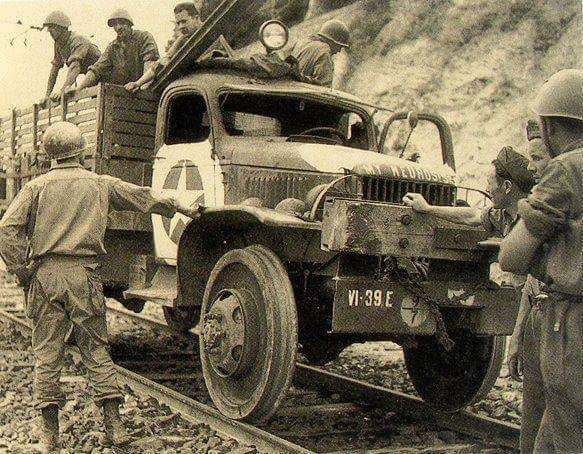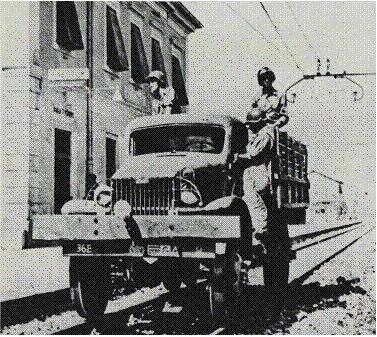 RR Buffers are return rollers from a Pz. III with the roller sanded smooth.
I figured they would need a heavy wooden "Basket" to hold scrap metal and stone for added traction.
Then I hit of the idea that they might raid a local stone cutter's yard for heavy broken stone columns and gate posts.
Gravel and scrap will eventually be added to the "basket.
Totally amazing fully scratch built French T3 Locomotive done in 1/35th Military Scale by klanfa61.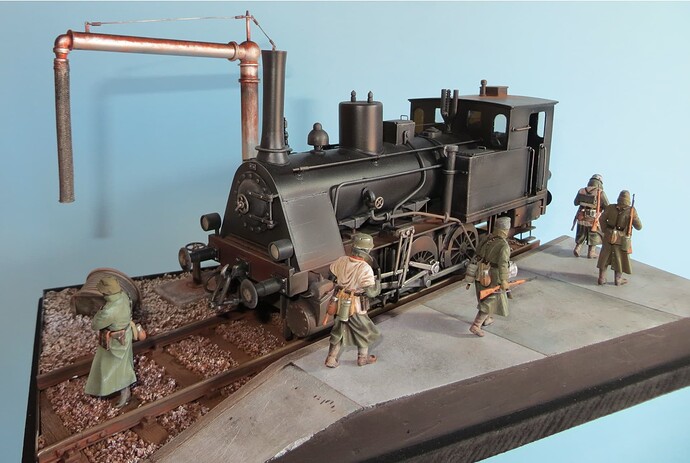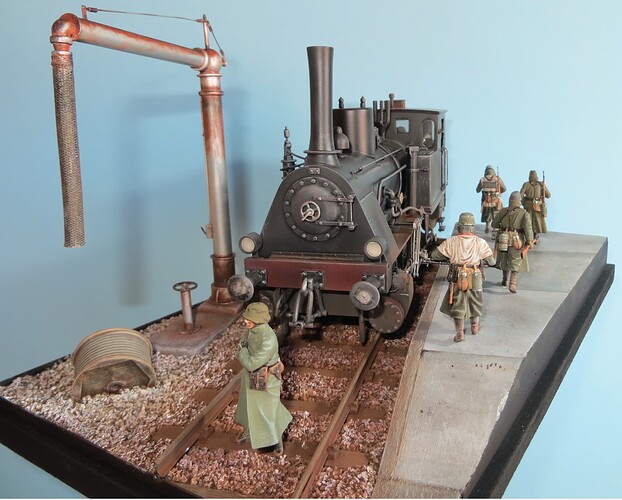 ---
Here is the link to the full build thread:
Incredible and extraordinary modeling. So envious of his skill. Really well done. Enough action and yet none of the components get lost in "clutter."
Link to interesting portable flatcar loading ramp.
(Previously available resin kit.)
German, WWII, Military/Railroad
Another link to a very similar thread posted elsewhere on the site:
A recent post over on the Armorama: Scratch Built and Conversions thread by Diomartin.
Scratch built European Trolley and Trailer using only a few commercially available chassis parts. (Heavily Modified.)
Hi Mike, wonderful thread. Thanks for reviving it.
Did I already ask how the S-160 is progressing?
Hang on I vaguely recognise that photo…looking back on this thread I'm assuming Military scale means 1:35? I saw someone posted in 1:72.
If I understand correctly this is a lament that rail-worthy subjects (and indeed aviation subjects too) haven't proliferated enough in 1:35 scale, to my mind by far the most popular scale. If so I would agree, it seems positively contrarian that other scales predominate. How hard would it be to re-issue 1:32 scale aircraft in 1:35? I'd buy a bunch immediately. Similarly 1:35 locos & rolling stock – why not for God's sake, look at the legions of applicable existing figure sets for starters.
Military Scale is usually 1/35th.
I do wish I could just wave a wand and forever unify the 1/32nd and 1/35th scales into one unique scale.
Fred, don't ask about the S-160. It has become a very large and heavy shelf queen.