i would avoid using these OOB- the second figure from the left has boots with gaiters which were characteristic for early stages of the war - that would need to be changed. The other thing i would do is to add some clothes - it was cold, so a raincape or rolled coat would do the trick (look at Tamiya figures, you'll get the idea or second figure from the right)
Somebody else also recommended the Tamiya set I will go with them.
Thanks
Would either of these work? Zvezda (3544) 'Soviet Tank Infantry'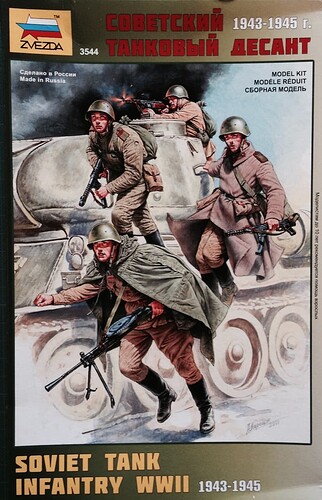 Dragon (6197) 'Soviet Infantry Tank Riders'
Cheers!
—mike
Those were the other two recommendations I got, I like that Dragon set,I had used them on a previous build.