All my other builds are at the painting stage so time to start something new… more photos at the weekend
Nice,
I'm doing MiniArts III C right now and the D is next so will be following along closely.
Look forward to following along!
sprue photos and first buld pics later
Oh boy the suspension is fiddly but it looks really nice. Not finished the first side tho - still a few more parts to add, then on to the second
more work. Completed the suspension (I think that was one reason the Ausf E+ were more popular) the exhausts, smoke grenades and the rear deck (which will be covered in boxes). Next up will be the wheels…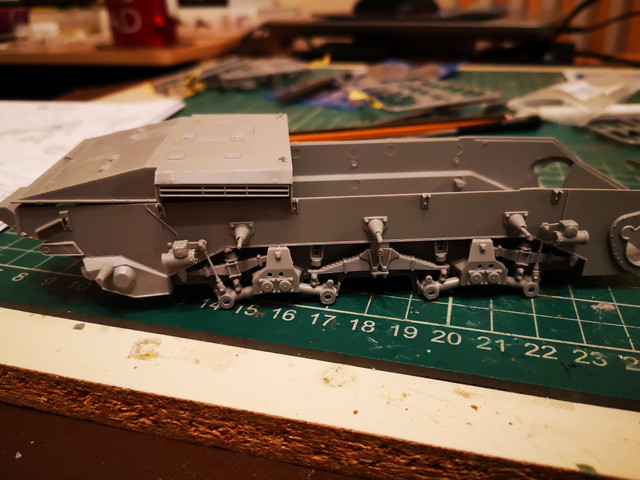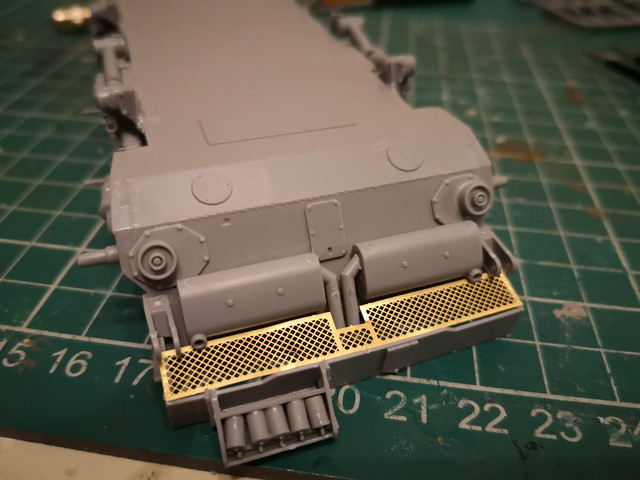 I hear ya! Just finishing up my C ( already did the A and B) and will be starting the D…by the time I'm done with the A,B,C, and D…I'll have had it with suspension work!
running gear done and the wheels. The pins to put the wheels on are VERY fragile (one has broken and been repaired, two are showing stress points) so will probably have to leave the wheels on once on for tracks - shouldn't be too bad as rubber grey & dunkelgelb aren't too dissimilar so painting on the kit should be ok. May start tracks tonight as think it will be easier to do the first fitting without the fenders on.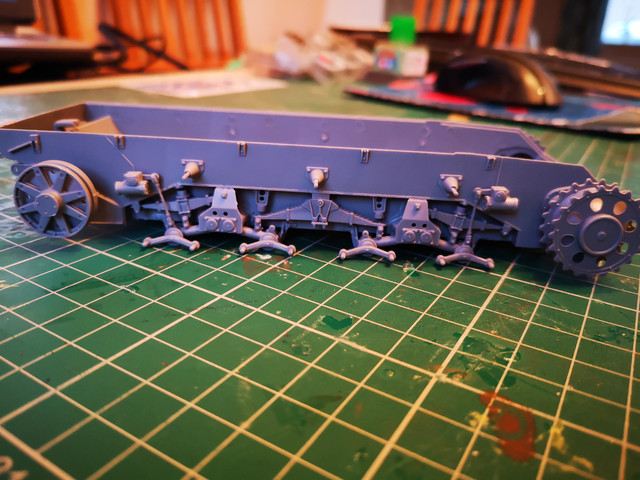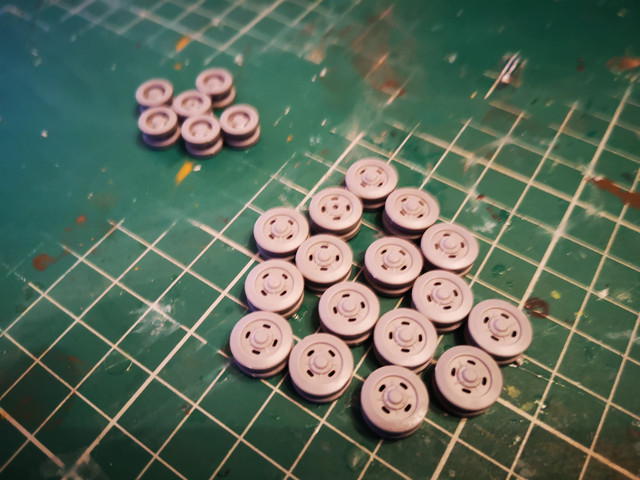 so a couple of hours tonight… just under half a track run done (and the wheels added - not going to take them off now)… some clean up (5 points per track link) but they will look nice once all done. Plan is to do bits and pieces of them as there is no glue - ideal for lunchtime. No jig so finding it easier to do one link at a time - isn't too slow and found a run of 4/5/6 too fiddly to get the pins in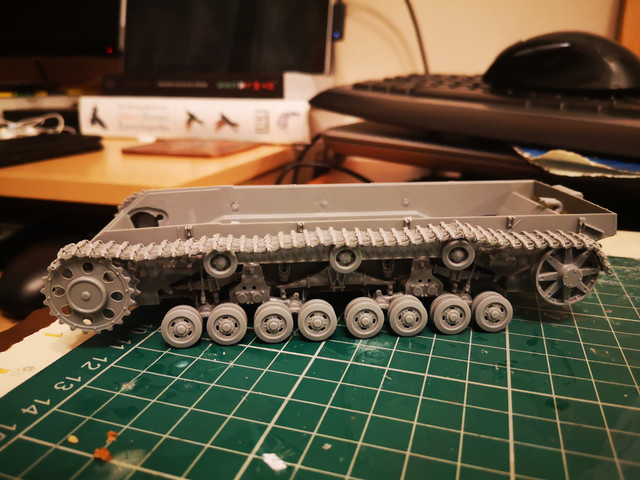 96 links per side… both sides done… just another 40 links to do for the frontal armour but they can wait…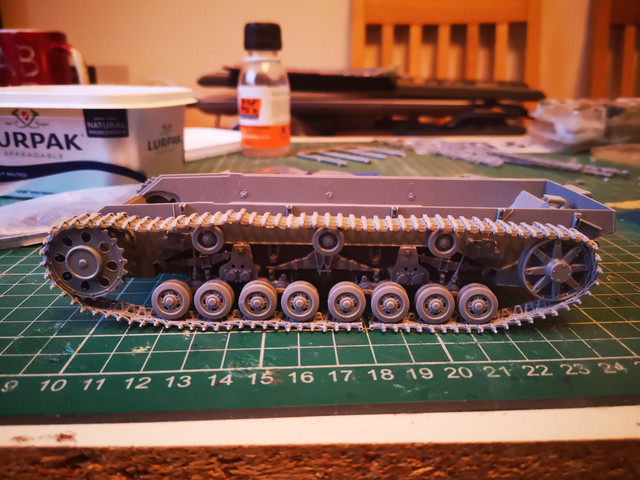 more progress on "fender furniture". I have added all that should be grey (apart form LHS fire extinguisher which would block the crow bar location once fitted). Also added the start pf the boxes - the locating brackets on the engine deck. I need to add the tow cable brackets but will leave them til closer to painting. I need to research 1 box on the RHS to see what colour it was and then I think I am on to the turret.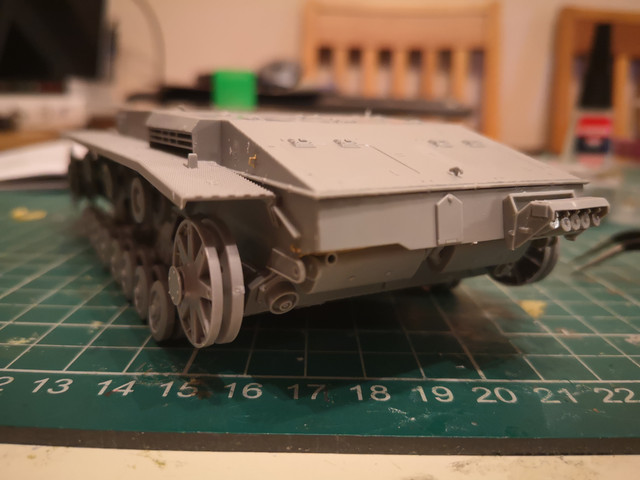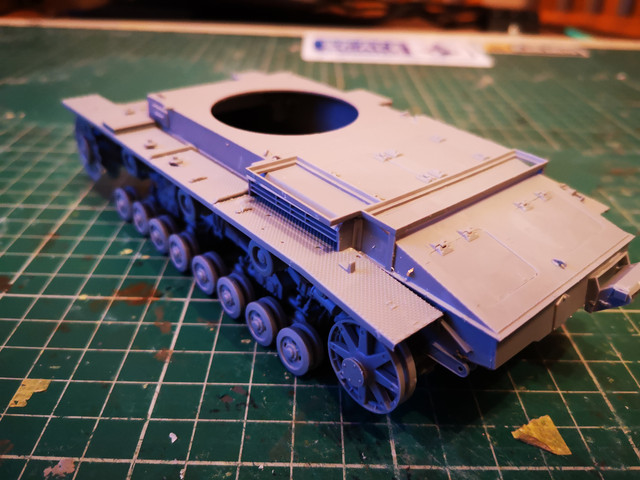 went with the full floor - know it is not accurate but i like it… and rear boxes done (just placed for now)… some small fiddly parts (and more to come with the main gun), not that you will see much of it