Catchy tune!
absolutely nothing worse that playing the game of mortal combat in a foggy mist. Each day you find a new grey hair
gary
somebody sells an after market transmission for the T34, but who I can't remember.
gary
Oh that is good!!! Trust me I've woke up with a rattle snake more than once. Best stop here as they have lawyers!
gary
Read the entire thread for other ideas.
I see more than that M4. Look closely!
Now I'm going to grow some more grey hair tonight as many of you already know. I see three odd balls in that group, and I'd almost swear I've seen one before
gary
Armor 35 lads for some heads, however I have found from buying WW2 sets they are on the small side of 1/35….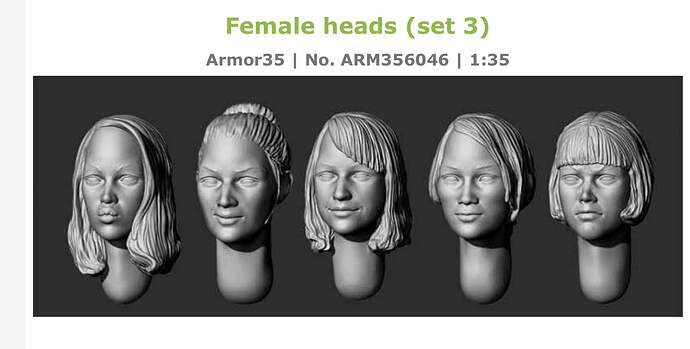 Apparently they think they're on a safari.
Oh, Great, I'm going to have nightmares featuring these two for weeks… talk about a "Bride of Chucky" look…

Can anyone help. Sometime back I watched a Michael Rinaldi tutorial on painting burnt out armour. Before starting to do a burnout Russian tank I want to see that video again. Any link?
Actually, real vehicles often look like that, but contest judges and rivet counters will still not accept it. Even if you include the photo.
Ken
Ha ha….yep, looks like my wife when the postman turns up with more model kit deliveries…although she looks more angrier than chucky bride
Leaves a bit of an opening for a metals/ steel recycling business over there…they probably have already started with the towing/ heavy lift tractor crews🇺🇦.
I wonder how the mail man and trash man do their pickups and deliveries!
War of the Worlds when the aliens all got sick.
I apologize to Klaus (it's better to move this topic completely to the closed area), but let's think a little.
Ukraine, which (according to her) has been at war with Russia for 8 years, continues to arm its enemy all this time? What do they smoke in the UK? And how stupid Ukrainians would be if it were true! You either sympathize with people or consider them stupid. Something one thing.