Blame this thread on @Stikpusher Carlos

. He inspired a brief reflection aka My 2021 Modeling in Review.
First half of 2021 was my most productive model time since 1995 with two reworks done and seven new projects completed. The second half model building took a back seat to life again. Hopefully, 2022 will be a good year with much building.
Built in 2021 waiting on return to the bench for paint. Takom Pz III N & Tamiya Pz III N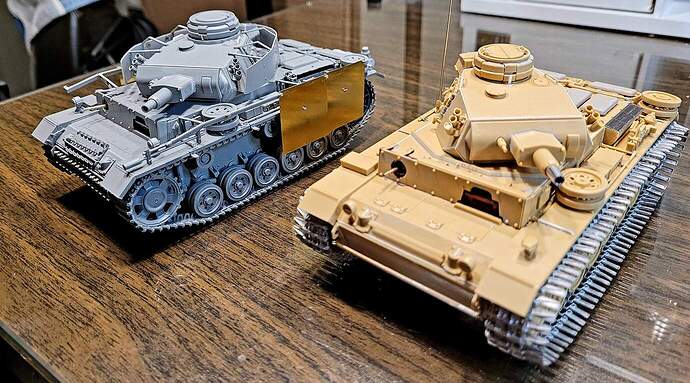 On the bench now: Dumb & Dumber
A) Tamiya new Pz IV H, started 2019 (dumb) should finished J first.
B) Tamiya Pz IV J - started 1994 (dumber) 28 years and counting…lol