Just an update guys, the UK distributor is moving a bit of product now, and the re-stock has finally hit at USA-Gundam Store. Give these paints a try if you get a chance.
Find a Stockist – The Scale Modellers Supply
Cheers, D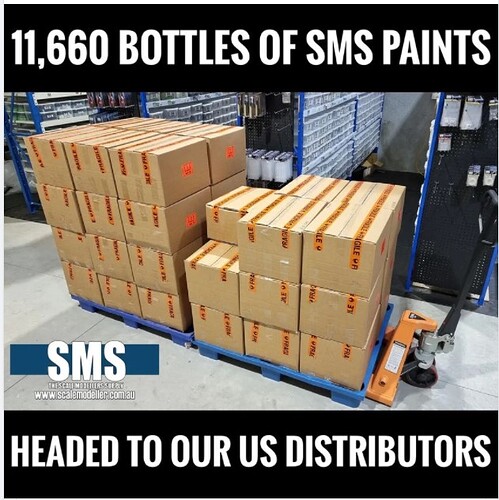 For our friends in the USA, a fresh restock is headed to our US Distributors soon! This shipment includes every colour we have in our range, including the Rust Colour Sets and the extremely popular Blaster Brown colour that were all released in recent months.
Expect this one to arrive closer to Christmas and if you are a store owner in the US and are interested in stocking our range, get in contact with the team at Hobbynetics.com and they will be more than happy to assist.
#smspaints #thescalemodellerssupply #scalemodellerssupply #scalemodel #australianmade #InnovateNotImitate #scalemodelling