The Bodi released a two-figure vignette depicting US Infantry.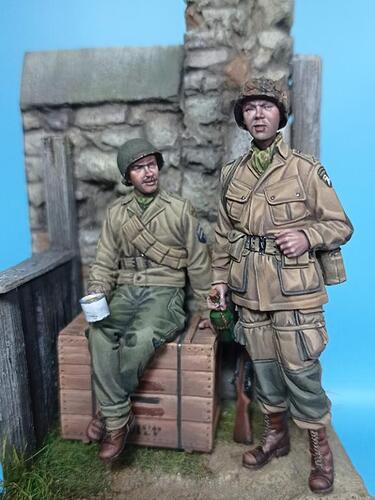 More on: Armorama news
Mario
Thanks Magi, to share the new Bodi figures with us.
In fact it shows an U.S. airborne soldier at the right and at the left it's an U.S. Infantry man! Nice figures.
But honestly for the paratropper I would go for a Hornet head!
Greetz
Hank