This looks really nice, especially with the etched upgrade parts. I wonder, is this a reissue of the Aurora 1/400 scale CVAN-65 Enterprise from 1961?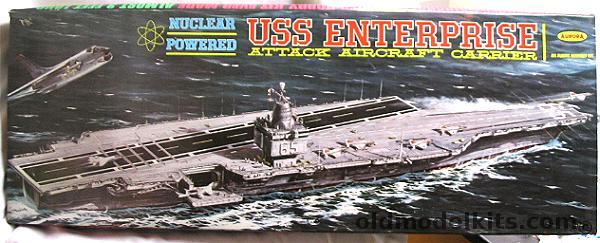 I do believe it is, with some new parts.
Andy
It's so good to see one of these again, I have been lugging one around for over 20 yrs from place to place hopping to build it for my father who was a plankowner on the Big E, finally I have had the free time to work on it while my shoulder heals up from a rotator cuff issue, when I found it in an old warehouse some of the keel work had been done but that was it. As I sift through the pieces I've noticed that a few of the props are missing and one of the rudders is on backwards lol, no worries on the rudders. I am looking for replacement props as well as the prop shafts. Any info would be great . I wish I could upload some pics but I don't have any at this time.
thanks again