Hi friends,
Recently finished up a project of a Tiger 1 mid article for Sunward Hobbies.
This Tiger came from the factory and is headed for the front lines. As you all know the crews painted the camo green and brown prior to endeavors.
I am not a person to stray away from spraying camo on a subject (consider the work recently) yet for this one I wanted a more rare item.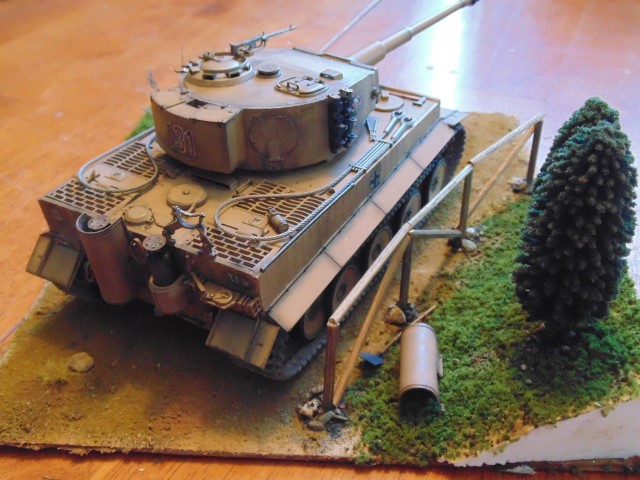 Great Tamiya kit that I've built a dozen times. For this one I figured a more greasy/oily filth was needed. All the Zimm was handmade with Tamiya's Zimmerit 0.7 tools. As you know 131 was captured in the desert. It was reissued later. I chose this numerical identification because of the massive amount of work the staff at The Tank Museum in England have done with theirs.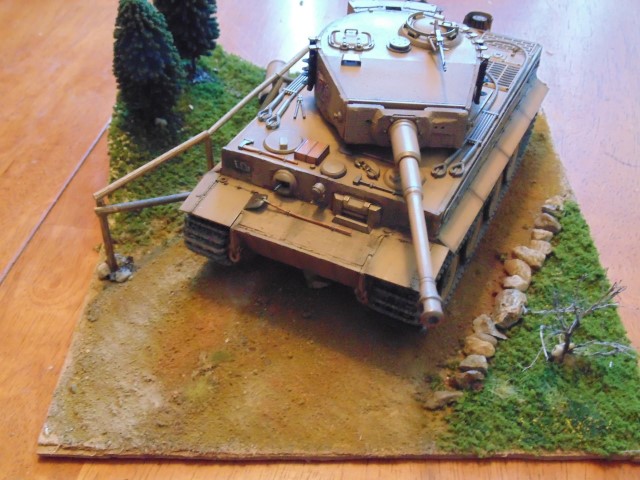 Cut me some slack on the diorama, obsoletely looks juvenile, it was meant to quickly show off the completed model. I'm not a scenery builder, those people are artists. Plenty of pigments went on plus AK flowers and unused land material effects. The rocks are from a garden and a couple of brown washed twigs. Sadly, I didn't have any spare photo-etched grills, you just have to work with what's at hand sometimes.
The full sale of this project, diorama and signed book will be donated to charity to support people or veterans missing an arm or a leg. Massive thanks to Sunward Hobbies for helping the disabled.