To be able to appreciate the size of such a beast a comparison between the hull of the Panther and my M26 Pershing of Dragon to 1/35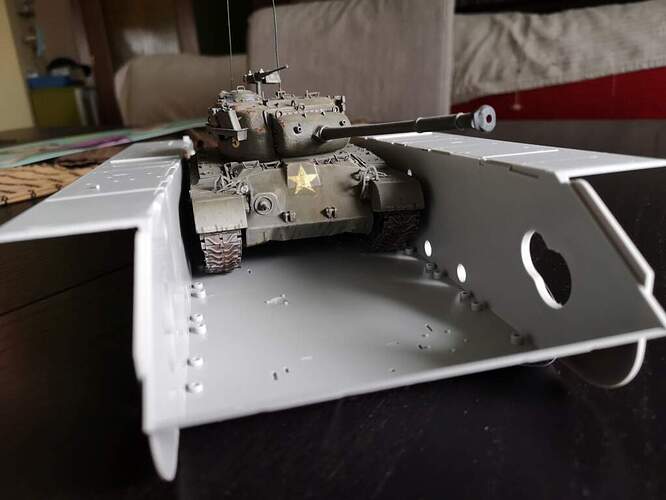 That is indeed a large beast. I have an old 21st Century Toys Panther in 1/18 that even at such small difference of scale comes off as a bit scrawny compared to this cat.
Maybe I should make some changes to my Christmas list this year…
Thanks for participating.
Yes you should as this tank at this scale does not disappoint. At least I love it.
a greeting
Hello everyone.
Some advances like the covers of the brake drums as well as the drums where you can see the before and after working a little with them.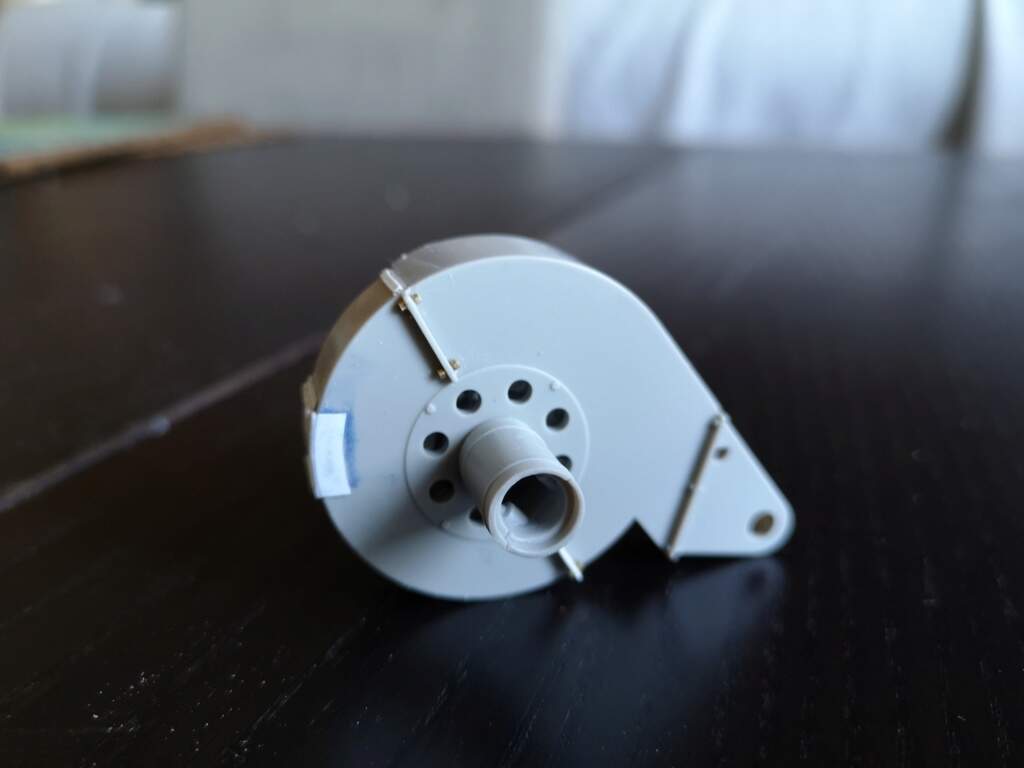 Hello everyone after so long. Any update available:
Detail of the rear shock absorber: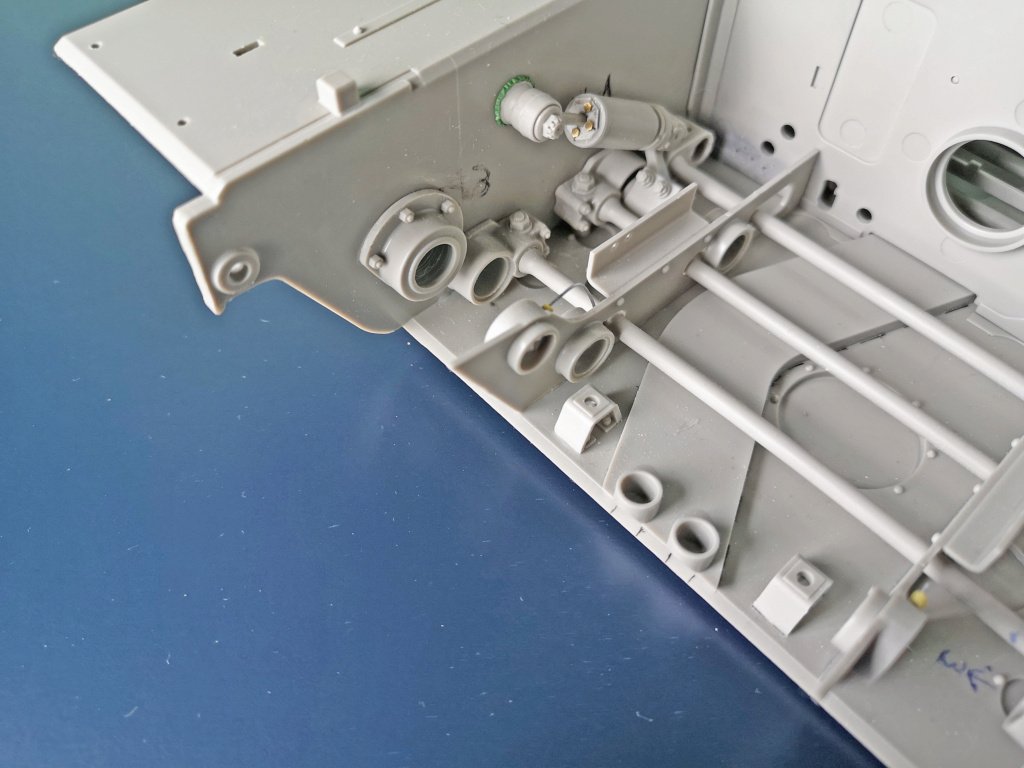 Mechanism for connecting the throttle rod to the carburetor drive:

Detail of the firewall: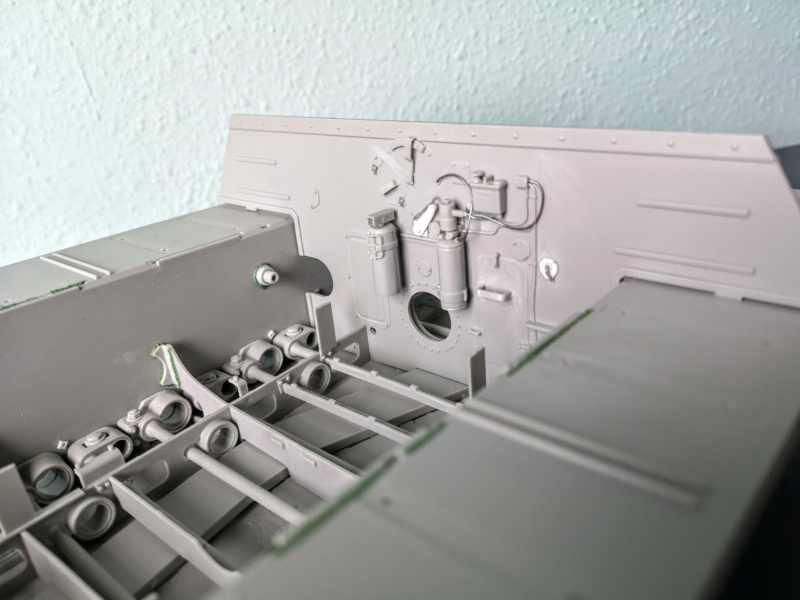 Hello friends!
Happy New Year 2023!
After some time here I put some progress of my construction:
The gearbox:
I have done some detailing with different materials

A view of your location

That's all for the moment!
Greetings.
Nice, thank you for sharing!