Well, I don't know how epic it will be actually.
I built a 1/72 Hasegawa phantom for the phantom group build. It was a bit of a let down. I was so excited I couldn't wait to start, then I made some mistakes, I realized there were some kit mistakes (I wan't going to fix), and some kit fit issues that made it less than enjoyable. But, it looked good when it was done (if you don't look too close).
Anyway, I want to do better. And for some reason, I want to do bigger. Today my Academy F-4B arrived in the mail (1/48).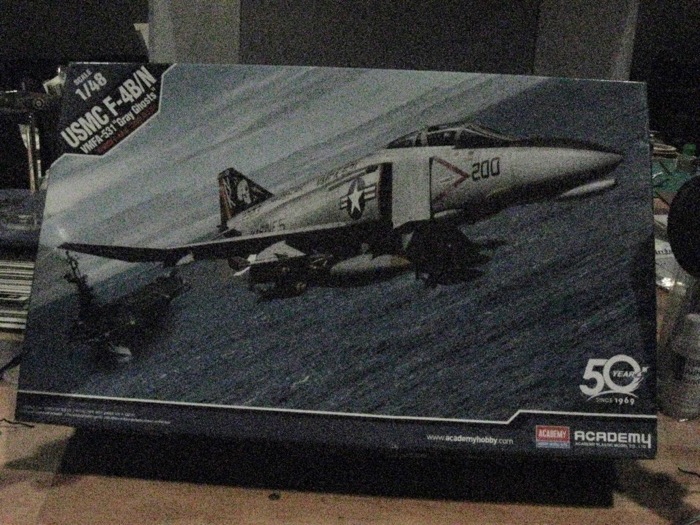 Lousy pics, here, I know, still experimenting with the camera. It looked good on the camera, I swear.
I ordered some AOA decals separately for some marine mud movers.
My inspiration is this cool video about phantoms in Vietnam. There isn't that much footage of them, but I'm taking my inspiration from it and intend to do a Death Rattler:
I'm mostly doing out of the box, but do intend to get some after market bombs to load out like the planes in the video.
Honestly I don't know anything about phantoms, but they are very cool looking, so I may be asking a lot of questions here as I go.