I get the impression that the soldiers searching with metal detectors walk a little bit too fast.
I keep thinking that the sweeps don't overlap so that there could be a small mine hidden between
the sweeps.
The mine clearing tank has already made two passes (two lanes) and then makes a third sweep with the rollers overlapping the boundary between the two previous lanes. The exploding mine is in an area that has already been compressed by the rollers or the tracks.
Could someone with experience/knowledge comment on this?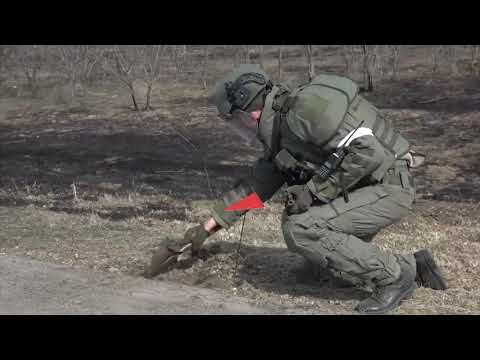 "Demining of farmland in the Kherson region
In the south of the Kherson region, the engineering troops of the Southern Military District have begun a complete demining of the area that was previously under the control of the Armed Forces of Ukraine and nationalist battalions.
On the maps of the Armed Forces of Ukraine, which were seized by Russian military personnel in abandoned headquarters, minefields were marked, which were deliberately placed on farmland and agricultural facilities.
The actions of sappers are complicated by the fact that the Armed Forces of Ukraine, when mining objects, did not always mark on the maps the mine traps they created.
The work of Russian engineers in this region is led by the commander of a separate engineering brigade of the Southern Military District, Colonel Dmitry Markov.
Russian servicemen neutralized more than 12,000 explosive objects during humanitarian demining of agricultural land in the Kherson region.
"
If my suspicions are correct this feels more like a staged exercise then a real clearing operation but what do I know.