The "Merciless" tank was built with donations from Soviet artists and poets. May 25, 1942 was transferred to the crew of Khoroshilov. The artists painted and the poets wrote the following verses
Leading assault fire,
Our heavy tank,
Entering the rear of the fascist,
Beat him in the flank!
Your fearless crew,
Without closing your eyes,
Fulfills Stalin's military order.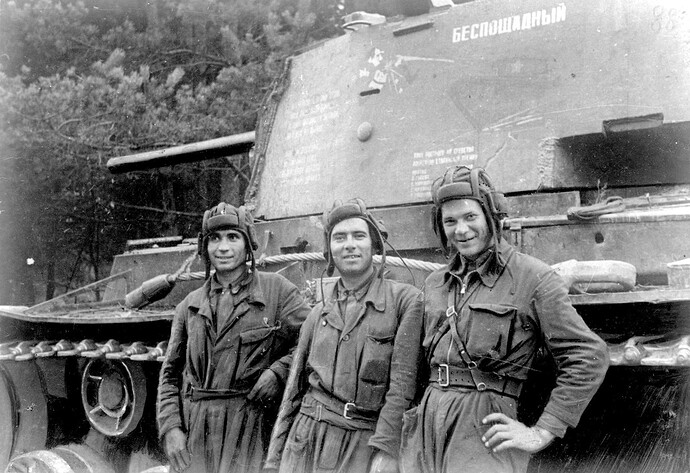 More details at the
link