so who is going to this event today (Saturday)
Take a lots of photos and share
oh, i plan to!
if you see a sad middle aged man wearing a Panther tank t-shirt, feel free to say hello.
I'm middle aged too… if I live to be 140.
ok here comes the pictures, no particular order other than when i took them.
Some really nice builds there. Was there a good turnout of viewers and vendors ?
well it's the first time the show has bern on in 3 years but they did ok about 85-90% as good as the last show in pre-covid 2019.
Nice, great to see the pics David, thanks for posting them. Really wanted to be there but up just outside Forres a few hours north digging this weekend. What was the sci-fi comp turnout like?
Nice models there! Since I don't get to go to these events… thank's for the "home delivery!"
—mike
sci-fi was really thin on the ground this year, i have seen a lot better in the past
@justsendit you are welcome mate, happy to help.
Great pics David- awesome to see such high quality pieces!
Wow, some wonderful builds there. Heavy presence of modern armor there…nice.
Btw, I hope you won't mind me borrowing your pic as I am curious to what is in the back of this truck? Do you more pics of this…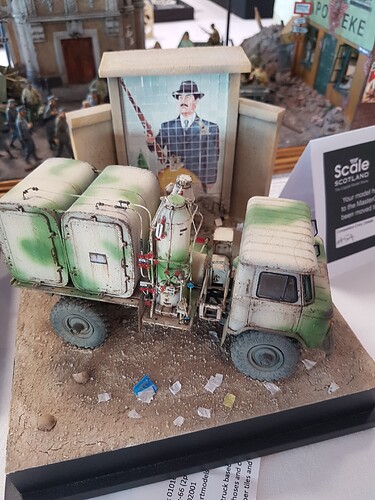 nope sorry, that's the only picture i took of that vehicle.
Some sort of portable decontamination tanks on the rear …or with the image of Saddam in the background, something more nefarious ?
Your guess is as good as mine. I have never soon anything like it before.
Wonder if it's was a Iraqi military porta potty…it's a decontamination vehicle.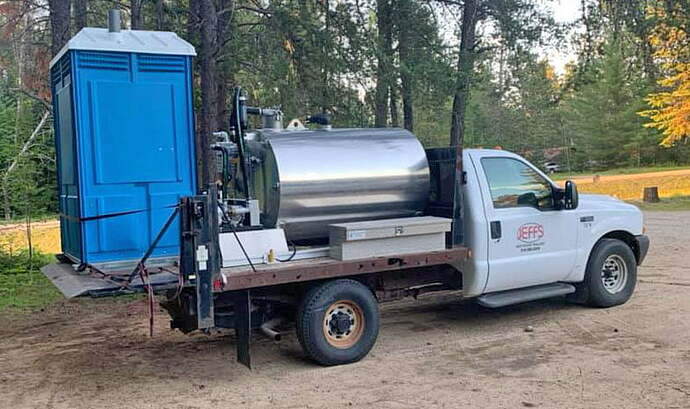 "They check in, but they don't check out."

so true.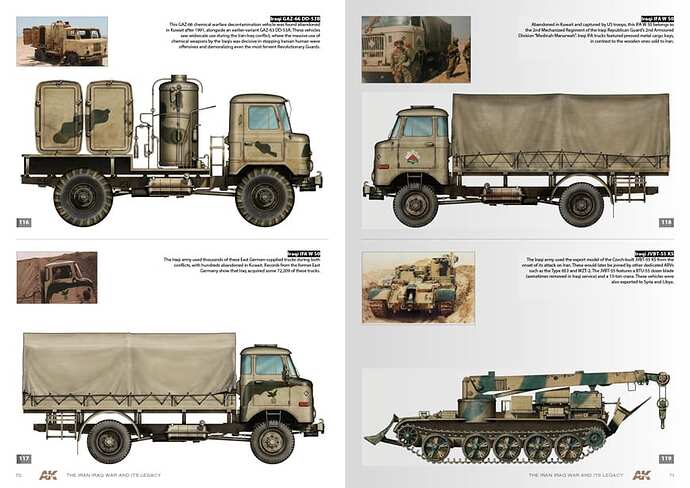 As you can see, @Johnnych01 was spot on- it is a decontamination unit.