Given, we tend to be detail conscious thought this might make an interesting share. Would like to hear about your finds.
Today, I hit the local pizza
buffet for lunch and paid cash. Received some small change. Later when leaving a tip (20%) on the table, I noticed one coin looked funny.
Took a closer look and discovered…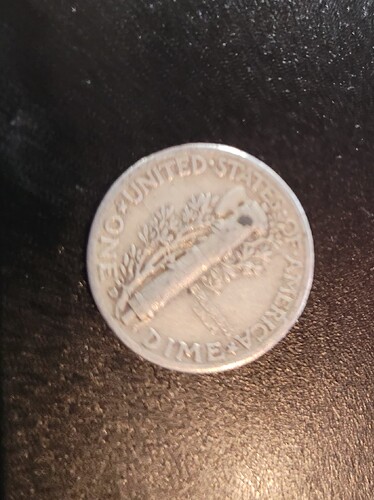 Took pictures right on the table at restaurant.
This 1943 coin at 79 years is the oldest, I've found still in circulation. Received a 1957 silver FDR dime back in ~2011 from a vending machine but this topped that.