I got inspired by a pic I saw online of a cocky little dude striding purposefully down a road later in the war. He is obviously a veteran as he has stuff slung all over but he moves like it is part of him. But nothing extra! I am going to make him represent the 30th Inf Div. in the northern part of the Bulge.
Began with this Dragon fig and a Alpine head with helmet.
Besides looking way too stiff, I also wanted a guy with a slung BAR.
Tried getting rid of some stiffness.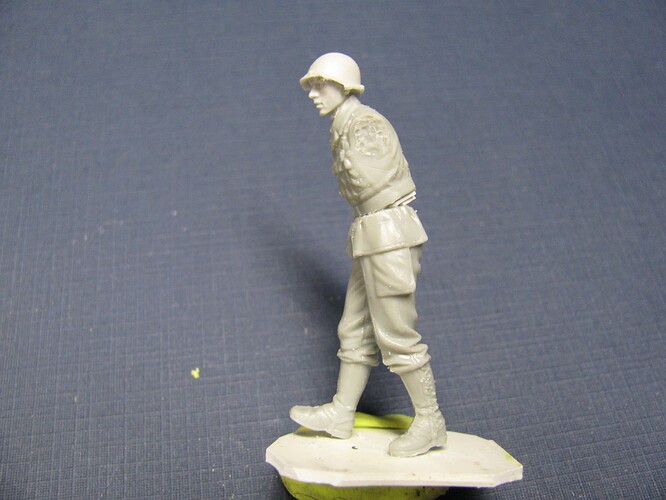 Bent him a bit forward at the waist and moved his torso back a tad. Adjusted his head so it remained horizontal but I decided the helmet looked wonky from the side view.