Hi Jeff,
Any more listings and photos?
Kind regards,
James
4 weeks and checking in. Looking for a list of kits.
Still alive and messing with stuff.
A few pics.
Be back soon guys.

And another row behind this one, have to go through a lot of it.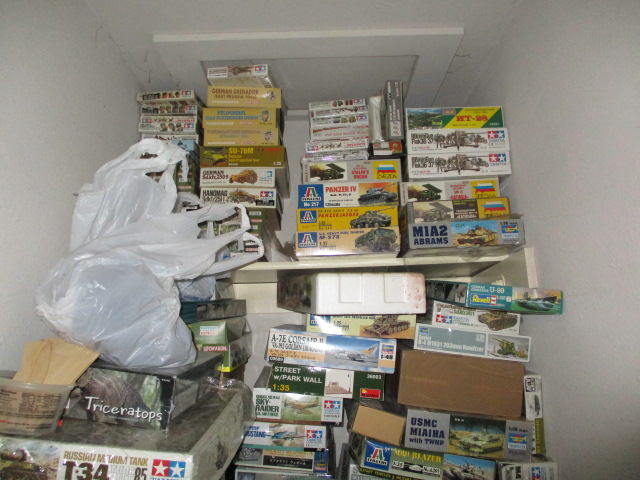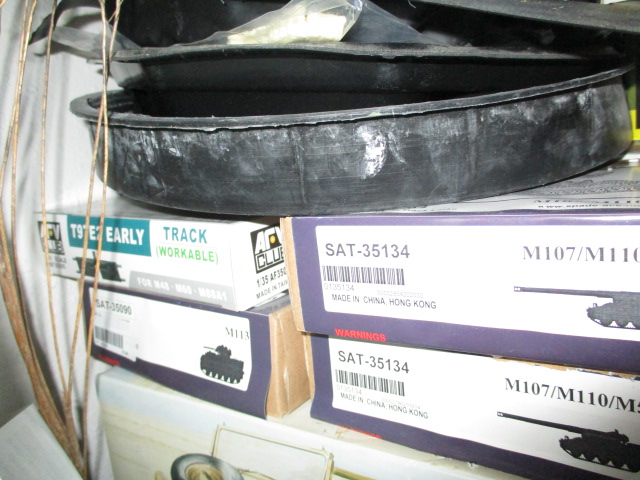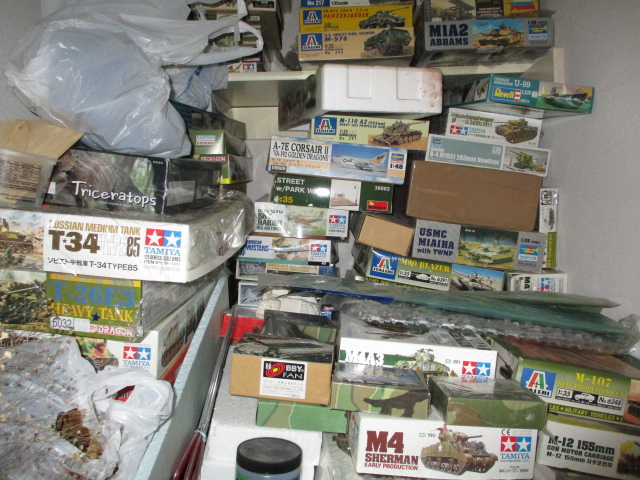 Jeff,
I'm interested in bartering my 3D prints with your Academy M12.
Kind regards,
James
Might be a deal James, still looking for that Camel skeleton.
Jeff, PM me when you're ready to close the deal. I'm still interested in what you have in your "row behind".
Will do James, maybe after holidays, hope not much in a hurry.

Not in a hurry at all - have enough 3D print orders to fulfill until then and enough kits in my stash to last until 2123…
Understood James, about the same here, have to live until I am a 150.
Depending on what they are, I might be interested in the Hobby fan and Verlinden stuff because I'm a glutton for punishment.
Okay, some of the Verlinden is mine for keeps, he passed you know?
Could be interested in some of this depending on pricing. Will check back.
I am starting to think that the thread will be closed automatically before we see any prices…lol.
Dang guy, you folks are mean.






I will get it done soon my military brothers.

Jeff
In your first image, top of the three Dragon 1/16 figures, I'm interested in kit 1616, German Grenadier (East Prussia 1945), please. Let me know if you'll post to New Zealand, and how much you'd like for the figure. Thank you
Shipping to New Zealand would cost more than the figure I would think.
Let me look at prices.