With a freaking dozer blade

Woot!
Looks like I will have to buy one!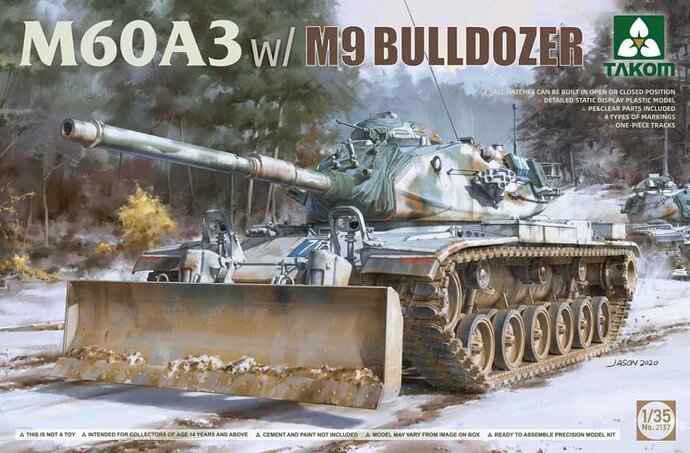 Saw this yesterday at another site. It looks like it will be a great kit. Their M60A1 kits are really nice, so this one should be as well.
A M60A3 w/Dozer Blade, is a must have for me! I will force myself, to buy one!
I was hoping for this! With or without the dozer blade I'll grab at least a couple. Thank you Takom.