Diving into this while also using Eduard PE kit #35836, for ref this is Tamiya kit #35281. I need to remove the molded kit fenders (ft) and my on hand references are vague on the Stug, majority fenders are shown 'down' but when it's thrown back never get the right angle. The rear molded fenders look like straight across removal, very straightforward. But the fronts have me wondering. I've posted a pic w 3 lines and hopefully you can make out the numbers, trying to find out the proper cut line on the interior by the front bulkhead.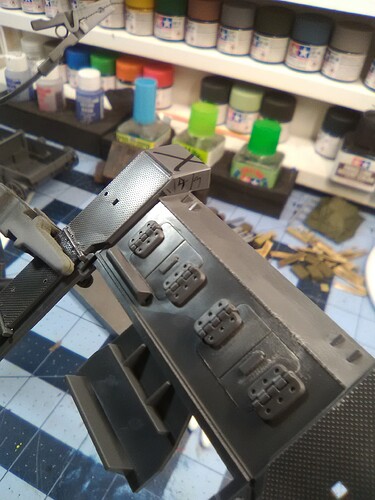 If anyone has done this and could clarify that would be great since Efuards instructions just show the outside view, not inside looking so unsure how much to remove.
As always, you guys are the go to when instructions and on hand references come up short. Appreciate any assistance.